Milford Businessowner concerned about unemployment claims | Milford LIVE!
|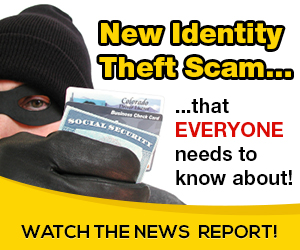 Since the COVID-19 pandemic, Terri Rosetta, co-owner of Milford Diner says she has received at least a dozen unemployment claims for people who have never worked in their restaurant. Last week, Rosetta explained that she received three unemployment claims in one day for people she had never employed. A review of the claims revealed that all of them came from the Wilmington office of the Department of Labor while the valid claims for her employees originate in either Georgetown or Dover.
"My concern is that businesses that are still closed due to COVID or those who have gone out of business will either not see these requests or not file them in a timely manner," Rosetta said. "I only have seven days to respond to the claim or it goes through. The only way I would catch that someone has claimed unemployment against our business is when we receive our rate letter and that only comes out every three or six months."
One claim in particular stood out to Rosetta. The form had the name of someone she was acquainted with as well as a Social Security number. Out of curiosity, Rosetta reached out to the person and learned that the Social Security number belonged to her acquaintance who had never been an employee of her restaurant.
"That concerned me," Rosetta said. "My acquaintance involved the police who took a report, but there was not much more they could do. This person has been retired for a long time and had identity theft protection, but somehow someone was able to use their Social Security number to try to get unemployment. I cannot say for a fact that the other forms were fraudulent or that they simply sent them to the wrong business, but it is very concerning."
According to the Department of Labor website, the federal government is investigating numerous unemployment fraud schemes across the country. Unemployment fraud has increased under the COVID pandemic due to the unprecedented expansion of benefits.
"This has been a chronic problem," Rosetta said. "I have received claims that claim someone worked here when we were not open at all during the pandemic. I talked to another business owner who said they received an unemployment claim in their name, so this is a widespread problem. My concern is that many of these will slip through the cracks, especially if a business has closed for good as they may not be monitoring claims as they come in. If a business does not respond at all, the claim goes through and that person begins receiving benefits."
Rosetta reached out to the unemployment office after receiving the three claims last week and was told they were aware of the problem. Rosetta feels that these may be more prevalent since many of the unemployment staff are not actually in the building but are working from home. Rosetta stated that the entire process has been frustrating.
"Not long ago, the Department of Labor did an unemployment audit on us," Rosetta said. "The documentation was so extensive, I had to have my accountant handle it. It cost me thousands for the reports they needed. It is also frustrating because I had actual employees who went 13 weeks without ever seeing an unemployment check. I finally called myself to see what the issue was with their claims. The lady told me that in her 20 years at unemployment, I was the first employer to call and find out why my staff was not getting paid. I just felt a responsibility to take care of my staff. It is upsetting that someone may be getting unemployment illegally when my staff had to jump through so many hoops."
According to the Delaware Department of Labor, anyone who suspects someone is fraudulently collecting unemployment can report the issue to their fraud hotline at 302-761-8397. Anyone reporting will need to provide the person's name, address and as much information as possible and the report can remain anonymous. Businessowners are urged to check any unemployment claims closely and to respond within the seven day timeframe if they feel a claim is fraudulent.
Source: on 2021-04-05 10:26:15

Read More At Source Site