'Mondays with Morrisey': identity theft online
|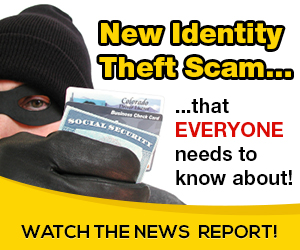 We live in an age where identity theft is an issue and using computers in public places and sharing information on these devices can make the issue even more worrisome.
WV Attorney General Patrick Morrisey has tips in this edition of 'Mondays with Morrisey.'
"We live in a grand age of information, and so many people are obtaining that information from around the world. We're connected everywhere. At the same time, we have to make sure that when people access their information publicly that they're protecting their personal identifiable information," said Morrisey.
"Let's say you're at a library or you're at a coffee shop. You have to be knowledgeable when you sign up, make sure that you're in a secure place. Look at the website. Be sure the address starts with "h-t-t-p-s." "S" stands for secure," said Morrisey.
"Second, don't click on a link that could represent a virus or some other type of problematic site. Know what you're going into when you're going on the Internet. Frequently, if you go into that coffee shop or public place, and you sign up and access your bank account? The thieves are out there looking for things like that. Be mindful of your surroundings. And finally, have a yearly Internet protection service. That'll help you a great deal," said Morrisey.
Source: on 2019-10-07 19:15:00

Read More At Source Site