Money Smart Week puts attention on financial literacy
|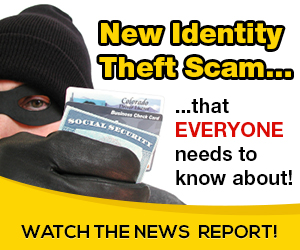 Are you tired of scraping by each month and worrying about your financial future? The Federal Reserve Bank of Chicago is providing several virtual programs and resources presented by government, non-profit and educational institutions through a combination of short video presentations, checklists, toolkits and other pertinent resources. 
The free webinars will include such topics as talking about money, saving, basic banking, student loans, fraud + identity theft, managing personal finances, rent and mortgage assistance and budgeting. 
Schedule:
• Saturday, April 10, at 8 a.m. PST – Talking Cents (The University of Chicago Financial Education Initiative)
• Sunday, April 11, at 8 a.m. PST – Saving (FINRA Investor Education Foundation)
• Monday, April 12, at 10 a.m. PST – Basic Banking (The Economic Awareness Council)
• Tuesday, April 13, at 10:30 a.m. PST – Student Loans (U.S. Department of Education, Federal Student Aid)
• Wednesday, April 14, at 11 a.m. PST – Fraud Protection (Internal Revenue Service)
• Thursday, April 15, at 11 a.m. PST – Personal Finance (Global Financial Literacy Excellence Center)
• Friday, April 16, at 10 a.m. PST – Housing Protections + Resources (Consumer Financial Protection Bureau)
• Saturday, April 17, at 8:30 a.m. PST – Budgeting (University of Wisconsin-Madison, Division of Extension)
To view more details and register, please visit www.moneysmartweek.org.
Events are free and open to the public, but registration is advised. Questions for the panelists can be submitted during the registration process. Links to the individual webinars are on the Library's Events page at ebonnerlibrary.org. If you need a good internet connection, please call the library at 208-263-6930 to reserve a tutoring room or place a hold on a WiFi hotspot.
Mike Bauer can be reached at East Bonner County Library District at 208-263-6930.
Source: on 2021-04-09 03:52:30

Read More At Source Site