More 'Money Nerds' wanted – The Garden Island
|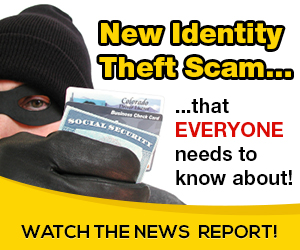 Now in its third year, the "Healthy Money Choices" program has generated a palpable buzz in the Kauai community.
What began as a basic financial workshop for domestic violence survivors has turned into a steadily growing delivery of financial literacy and empowerment available to all island residents.
"Healthy Money Choices" is a program of the YWCA of Kauai and is run mostly by volunteers. Classes and workshops have grown nearly 50 percent over the last two years, with over 200 individuals participating in the program in 2018.
There are unique offerings from the Healthy Money Choices lineup, including financial coaching, workshops, classes, and the YWCA Financial University.
Graduates of YU have come to be known as "Money Nerds," recognizing the pride and accomplishment that comes with getting nerdy about their finances.
"From every session, participants leave with a renewed hope and belief that they can work toward their financial goals, fulfill their dreams, and receive support along the way," said YWCA Executive Director Renae Hamilton-Cambeilh.
Unlike other programs at the YWCA, Healthy Money Choices does not receive state or federal funding. Instead, the program relies heavily on foundations and private donor support.
"We continue to search for funding to ensure HMC continues without interruption, " Hamilton-Cambeilh said.
The YWCA will also again be sponsoring the Fourth annual Financial Empowerment Conference for Women.
The event is scheduled April 30 at the Kauai Marriott Resort &Beach Club. This groundbreaking conference features local experts in finance, all volunteering their time. The keynote presentation will be delivered by Abby Santos, owner of No Ka Oi Landscaping.
Workshops and panel topics will include budget, credit repair, real estate, financial planning and retirement. Cost is $25 for four classes, which include breakfast and lunch.
For more info, ticket purchasing, or to become a sponsor, visit www.ywcakauai.org or call 245-5959.
"People are sharing that these programs have been life-changing," says Marjorie Bennett, Healthy Money Choices volunteer. "The feedback has been very positive, and we can't wait to see what these Money Nerds will accomplish with their newly found financial freedom!"


Source: on 2019-04-10 06:07:30

Read More At Source Site