MSP Cybersecurity Connection: Three Layers To Safer Security
|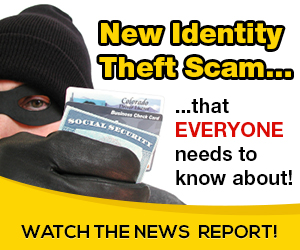 Data breaches exposed more than two billion records last year, according to the Identity Theft Resource Center. One layer of cybersecurity protection is no longer enough to keep client information safe and solution providers from becoming overwhelmed with support requests.
Endpoint protection combined with DNS protection and Security Awareness Training not only detect and catch threats but prevent them from entering the network.
"A layered security approach is essentially the ability to recognize that there's no silver bullet out there in security," says Frank Price, vice president of product at Webroot. "It's similar even in a home environment. You have locks for your windows. You have locks for your doors. People use alarm systems. What we look at with cybersecurity is a similar approach."
Webroot has spent a decade developing its unique layered approach to cybersecurity. This dedication ensures you have the most effective security strategy. It's powered by the Webroot platform and based on threat intelligence extracted from millions of endpoints and data from around the world.
"Endpoint protection product, our DNS protection product and our security awareness training product act as sensors that are feeding all of that high-fidelity rich data on files, on URLs, Ips, into our cloud platform," says Chad Bacher, vice president of product strategy and technology alliances at Webroot. "It really acts as a kind of a network-based approach as far as being able to provide that protection."
No amount of cybersecurity can protect your users, if they don't know how to protect themselves. Webroot's compliance and security awareness training regularly simulates new attacks to teach end users how to avoid risks, which saves MSPs the time and money spent repairing a breach.
"The return on investment with SAT is very strong," says Webroot product marketing director George Anderson. "We're looking at nine to 18 times the return on investment."
Blake Schwank , president and CEO of Colorado Computer Support, has partnered with Webroot for five years and has seen just how reliable Webroot's solutions and services are. "We don't have downtime because of viruses and ransomware," says Schwank. "We rarely, if ever, have to call Webroot or open up a ticket because it works."
Security means having the confidence that your clients know what to do when they see a threat coming and multiple layers of protection when they don't.
Start your free trial and learn more at Webroot.com/MSPReadyTrials.
Source: on 2019-03-22 15:30:00

Read More At Source Site