Ninglethorton Management Solutions Rises Through the Ranks as an Authority in Credit Repair
|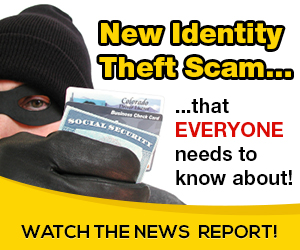 Bad credit is caused by numerous factors, from failing to stick to one's credit agreement to filing bankruptcy. For others, it is a matter of mismanagement, while for some, a lack of financial education lies behind their disastrous financial standing. Regardless of the circumstances that led a client to incur bad credit, Ninglethorton Management Solutions has made it its mission to help those under its wing attain freedom from money-related dilemmas.
The establishment of Ninglethorton Management Solutions three years ago rests on the recognition that there is a significant percentage of people in the country who are suffering from the consequences of bad credit. Many of these individuals have had to contend with the reality that a poor credit score implies difficulties in getting loans, qualifying for credit card accounts, and more. As a credit repair company that provides engaging financial resources designed to enable consumers to live a better life, this emerging industry authority focuses on quality and accessibility. 
Ninglethorton Management Solutions started out as a one-man show, but over the years, it has managed to transform into a powerhouse because of the extent to which it engages with customers 24/7. Delivering tailored services that are guaranteed to address their clients' financial concerns, this widely acclaimed institution has never believed in offering cookie-cutter strategies from the get-go. 
Under the leadership of Kai Ninglethorton, the purpose-driven provider of professional credit service goes all-out in helping clients bounce back from their past credit. Boasting its own portal log-in, Ninglethorton Management Solutions has succeeded in impressing industry peers and customers alike for its dedication to fulfilling people's credit dreams and getting them in the position where they can get approvals. With its emphasis on people over profit, it is bound to reach greater heights in the coming years. 
"We got tired of people coming to us saying that other firms are not as available as we are. So, we put this company together to bridge the gaps in the current market and let the customers know that they matter more than just what is written on an invoice," shares the strategic mind behind Ninglethorton Management Solutions. Apart from its 24/7 credit hotline, it is this commitment to supporting clients in need that propelled the rising brand to the forefront of the commercial realm. 
Currently, Ninglethorton Management Solutions is headed by a team of nine highly competent professionals and passion-fueled individuals. Not only do they possess an in-depth understanding of credit, but they are also known for going the extra mile to stand as the voice that ensures the proper reporting of the client's reports. So far, they have assisted many customers in increasing their score, buying a vehicle, and securing better jobs. With the company's plans to expand in the future, this well-respected team is expected to lend a hand to countless more individuals, restoring their credit and equipping them with the tools they need to start on their journey toward financial freedom.  
Learn more about Ninglethorton Management Solutions by visiting its website.
Source: on 2021-04-21 12:07:30

Read More At Source Site