Northside home to new hub for 'bundled' support to help residents create sustainable financial lives
|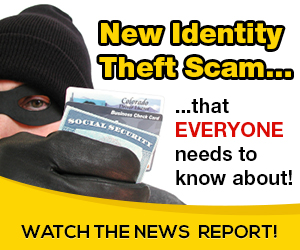 Editor's note: This story is part of Southwest Michigan Second Wave's On the Ground Northside series.
A Financial Opportunity Collaborative, which combines job skills training, placement in in-demand jobs, and credit repair, has opened in the Douglass Community Association.
The result of combined efforts from community partners, including Local Initiatives Support Corporation, Kalamazoo Neighborhood Housing Services, Inc., and Urban Alliance, the Kalamazoo-based FOC is one of 90 Financial Opportunity Collaboratives across the nation designed to treat the whole person in terms of economic health rather than focus only on job training and placement.
The Financial Opportunity Collaborative builds upon Urban Alliance's already highly successful Momentum Urban Employment Initiative, which is the nation's top employment readiness training program for urban residents, according to a press release. In 2017, Momentum expanded from Edison to the Douglass to more effectively serve Northside residents. To date, 90 percent of Momentum graduates obtain jobs with average starting wages of $13 an hour.
"While training and a job are needed pieces for an individual to climb out of poverty, we recognized that financial coaching and assistance are not only necessary, but can actually speed up the process," says Luke Kujacznski, Urban Alliance Executive Director in a press release.  This new partnership will help "address inequality by providing tools to help in the creation of accumulated and generational wealth in low-income communities." 
A ribbon cutting at the Douglass on Nov. 29 was well-attended and included brief speeches by Chuck Vliek, Executive Director of the local LISC, Maurice Jones, LISC CEO, Kalamazoo Mayor Bobby Hopewell, Douglass Executive Director Sid Ellis, and others.
"Through this partnership, we're trying to get people financially stable so that they have all they need to build successful lives," said Vliek, adding that the financial literacy piece is key in building on the employment successes. The program teaches savings and home ownership strategies that help people "thrive in the local economy," Vliek said
"Investment in initiatives that help create neighborhoods of choice and opportunity for residents is fundamental to LISC's Mission," Vliek said.
"We know that in this community, when we're working together, we're successful," said Mayor Hopewell. "What we're working on for our city is that in our core neighborhoods, people can find a path forward."
The FOC expects to provide an estimated 150 area residents with financial coaching and employment services in its first year alone, according to a press release.
Open enrollment will take place Jan. 2 and 3 from 9 a.m. to 12 p.m. at Urban Alliance, 1009 East Stockbridge, and on Jan. 8 and 9 from 9 a.m. to 12 p.m. at the Douglass Community Association, 1000 W. Patterson. For more information, please call 269-348-0978.





Source: on 2018-12-06 01:22:30

Read More At Source Site