NortonLifeLock Inc. (NASDAQ:NLOK) Expected to Post Quarterly Sales of $657.88 Million
|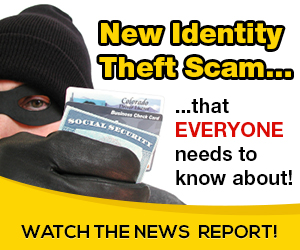 Analysts expect NortonLifeLock Inc. (NASDAQ:NLOK) to post $657.88 million in sales for the current quarter, Zacks Investment Research reports. Two analysts have provided estimates for NortonLifeLock's earnings. The lowest sales estimate is $654.50 million and the highest is $661.25 million. NortonLifeLock posted sales of $610.00 million in the same quarter last year, which suggests a positive year-over-year growth rate of 7.8%. The business is expected to announce its next earnings report on Thursday, May 13th.
On average, analysts expect that NortonLifeLock will report full year sales of $2.54 billion for the current year, with estimates ranging from $2.53 billion to $2.54 billion. For the next fiscal year, analysts forecast that the company will post sales of $2.71 billion, with estimates ranging from $2.69 billion to $2.74 billion. Zacks Investment Research's sales calculations are an average based on a survey of sell-side research analysts that cover NortonLifeLock.
NortonLifeLock (NASDAQ:NLOK) last issued its earnings results on Thursday, February 4th. The company reported $0.38 EPS for the quarter, beating the Thomson Reuters' consensus estimate of $0.32 by $0.06. NortonLifeLock had a net margin of 131.80% and a return on equity of 33.48%. The firm had revenue of $639.00 million during the quarter, compared to the consensus estimate of $630.24 million.
Several equities research analysts have commented on the stock. Morgan Stanley upped their target price on shares of NortonLifeLock from $25.50 to $26.00 and gave the company an "overweight" rating in a research note on Friday, February 5th. Credit Suisse Group increased their price objective on shares of NortonLifeLock from $22.00 to $24.00 and gave the stock a "neutral" rating in a research report on Friday, February 5th. Five equities research analysts have rated the stock with a hold rating and five have issued a buy rating to the stock. The stock presently has an average rating of "Buy" and a consensus price target of $24.78.
(Ad)
Coinbase – the world's largest digital currency exchange – is about to go public.
But this IPO is not the best way to make money in crypto in 2021.
Instead folks need to get in on a handful of valuable crypto plays…
3 of which I just named in a brand new free report, "3 Cryptos to Beat Bitcoin."
Shares of NASDAQ:NLOK opened at $21.93 on Friday. NortonLifeLock has a 52 week low of $17.98 and a 52 week high of $24.40. The company has a market capitalization of $12.76 billion, a PE ratio of 4.33, a PEG ratio of 2.78 and a beta of 0.79. The company has a 50 day moving average price of $20.95 and a two-hundred day moving average price of $20.60.
The firm also recently announced a quarterly dividend, which was paid on Wednesday, March 17th. Investors of record on Monday, February 22nd were given a $0.125 dividend. This represents a $0.50 dividend on an annualized basis and a yield of 2.28%. The ex-dividend date was Friday, February 19th. NortonLifeLock's dividend payout ratio (DPR) is currently 66.67%.
A number of institutional investors have recently added to or reduced their stakes in NLOK. Hoover Financial Advisors Inc. bought a new position in NortonLifeLock in the fourth quarter valued at $33,000. Tompkins Financial Corp bought a new position in NortonLifeLock in the fourth quarter valued at $44,000. Oder Investment Management LLC bought a new position in NortonLifeLock in the fourth quarter valued at $44,000. Global Retirement Partners LLC bought a new position in NortonLifeLock in the fourth quarter valued at $45,000. Finally, Ironwood Wealth Management LLC. acquired a new stake in NortonLifeLock in the fourth quarter valued at $47,000. 91.14% of the stock is owned by institutional investors and hedge funds.
About NortonLifeLock
NortonLifeLock Inc provides cyber safety solutions for consumers worldwide. The company offers Norton security solutions as a subscription service providing protection for PCs, Macs, and mobile devices against malware, viruses, adware, ransomware, and other online threats on various platforms; and LifeLock identity theft protection solution that offers monitoring, alerts, and restoration services to its customers.
See Also: Momentum Indicator: Relative Strength Index
Get a free copy of the Zacks research report on NortonLifeLock (NLOK)
For more information about research offerings from Zacks Investment Research, visit Zacks.com
This instant news alert was generated by narrative science technology and financial data from MarketBeat in order to provide readers with the fastest and most accurate reporting. This story was reviewed by MarketBeat's editorial team prior to publication. Please send any questions or comments about this story to [email protected]
7 Undervalued Stocks That Deserve More Attention
With the Dow Jones Industrial Average (DJIA) hitting new highs seemingly every day, it may seem like the wrong time to be looking at undervalued stocks. Or is it?
From cannabis to cryptocurrencies, and let's not forget electric vehicles the market seems to be blowing bubbles wherever you look. And that's why now may be exactly the right time to zig while the market is sagging. And that means looking for undervalued stocks.
But finding undervalued stocks is subjective. Some analysts use specific fundamental metrics. Others use technical analysis.
However, the general idea is that you're looking for stocks that are trading below their fair value.
In some cases, these may be stocks whose financials are stronger than other stocks in their sector, but it's trading at a lower price. In other cases, a company may have potential that is not reflected in its stock price. Put another way, undervalued stocks are stocks that have room to grow. That's why they deserve a place in your portfolio.
And that's why we've put together this special presentation on stocks that are undervalued right at this time. An investment in these companies is likely to be rewarded because the stocks are moving under the radar from the broader market.
View the "7 Undervalued Stocks That Deserve More Attention".
Source: on 2021-04-10 01:26:15

Read More At Source Site