Nov 21 | FREE Identity Theft Shredding Event – Tomorrow!
|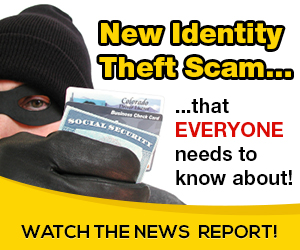 State Senator Tim Kearney and CyberCrunch® are hosting a FREE Identity Theft Shredding Event!
Where: Marple Newtown High School
120 Media Line Road • Newtown Square, PA
When: Saturday, November 21, 2020 – 9:00 AM – Noon 

Protect Your Identity
Keep your personal information safe by disposing of your old laptops,
tablets, computer towers, smartphones, hard drives.
NO other electronics or televisions will be accepted!!
Masks & Social Distancing Required • Residents Remain in Cars
Volunteer Will Remove Materials to be Shredded from Your Vehicle
The identity theft protection shredding is limited to individual's personal papers, no business documents, and 4 bags/boxes
per car. 
The Delco District Attorney will have the Drug Take Back Box on site for disposal of unused or expired prescription drugs
Source: on 2020-11-20 13:00:00

Read More At Source Site