Nutley Police Department Blotter April 24 to 30, 2021
|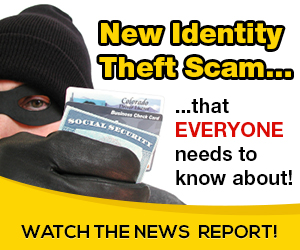 Theft – Police are investigating separate incidents on Quarry St and Hay Ave in which an actor cut the catalytic converter from underneath the victim's vehicle. This crime is being committed throughout New Jersey, due to its high scrap value. Residents are urged to contact police should they see any suspicious activity.
Fraud – Headquarters received a walk-in report of fraud.  The victim stated that someone filed an unemployment claim using their name. The victim advised their employer of the fraudulent claim.  The victim also received a letter from the Department of Labor advising of a change of payment method being filed.  In addition to the false Unemployment claim, the victim received a letter from Chase Bank regarding an account being opened in their name. 
 Fraud – Headquarters received a report of fraud.  The victim stated that they received a collections bill in the mail regarding a Verizon bill with a balance of over $5,900.  The victim was not aware of the account and did not open it.  It was found someone opened the Verizon account in Kearny using the victim's name.
Lost Package – Park Avenue – The victim of a lost Amazon package contacted Headquarters to make a Police report.  A Mac Book Air, with a value of $958.56, was ordered through their Amazon account and reported delivered through a notification on April 27th.  When going to retrieve the package, it was not where indicated. 
Fraud –  Victim stated that somebody has been using a copy of their NJ Temporary Vehicle Registration that they are still in possession of. Multiple notices from EZ-Pass have captured a silver Ford Focus hatchback with heavy damage to the front end and slight damage to the rear bumper, which does not belong to the victim. To date, fifteen (15) violation notices, NJ Turnpike and Garden State Parkway, with a total amount of $971.12 in violation charges, have been received by the victim.  Contact was made with NJ Motor Vehicle to cancel the tag.
Fraud – Nutley PD was contacted regarding an incident of Fraud.  The victim stated that an unknown actor/s applied for unemployment insurance in their name.  The employer of the victim, who is actively working, advised them of the claim and advised them to fill out a fraudulent claim form with the New Jersey Division of Unemployment Insurance.  The employer was able to dispute the claim on their end.  Advisement was made with the victim to monitor their bank accounts and credit cards for any unusual activity.  They were also given instructions of how to be entered into the Identity Theft Victim Database should they choose to do so. 


Source: on 2021-05-03 10:37:30

Read More At Source Site