OUR VIEW: Fixing dysfunction at IDES must be a priority
|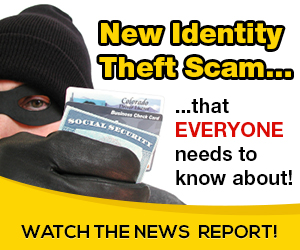 The Illinois Department of Employment Security has been overwhelmed by more than 2 million unemployment claims since March. Long before being besieged by the pandemic and trying to properly serve millions of people who have lost their jobs this year, IDES was an agency with its share of problems, from a wonky website to deep communication issues with clients.
Now, frighteningly, the agency faces nearly 300,000 cases of fraud against Illinois citizens who are being victimized by those filing for unemployment under their names. The number of cases continues to grow daily as criminals seek to get access to fraudulent unemployment cases and direct the funds to their bank accounts.
That should concern us all. Yet, IDES officials say the agency partners with local and federal law enforcement, the Department of Labor's Office of Inspector General, Attorney General, State's Attorney and U.S. Attorney's offices to fight against fraud. But what's happening is when a victim seeks to make a report, it can take a week or longer for an IDES representative to return the call – if it's returned at all. Those who have experienced this have said the IDES representative takes the information, assures the victim they're not liable and advises them to report the fraud to a credit agency and local police.
Still, victims are left feeling vulnerable knowing they could encounter issues with obtaining credit in the future or even filing a legitimate unemployment claim.
Most instances of unemployment fraud start with the victim receiving a debit card with an unemployment insurance letter even though they made no claim for benefits. Other victims are notified by their employer that a claim for benefits has been filed on their behalf, even though they are still employed. And some learn their identity was stolen when they attempt to file a IDES claim online and learn a claim already exists.
IDES says if you suspect a claim has been submitted using your information, and you have not applied for unemployment benefits, you should contact IDES at 1-800-814-0513 or IDES.illinois.gov. Never activate the debit card if one is mailed to you and you have not applied for unemployment benefits. You may also request free credit reports via www.annualcreditreport.com and review them for other fraudulent activities.
That's a lot of work for the victim. Those who have been victimized say they have spent up to 20 hours or more trying to contact IDES to report the crime, then making a police report, and responding to problems related to identity theft and fraud. Some victims have enlisted a for-profit identity theft protection company to work on their behalf.
The crimes are happening nationwide. But who in Illinois owns this problem and who is responsible for fixing it?
The response times by IDES have been a serious problem from the start of the pandemic, and are not getting any better with the influx of fraudulent claims.
Democrat and Republican lawmakers have also sounded the alarm as they field calls from frustrated constituents. Some Republicans have requested Pritzker solicit help from state legislators to address the agency's problems. Why not? We're 10 months into the pandemic and there does not appear to be any substantial fixes to the system.
Several Illinois Republican leaders have said multiple times, and again last week, that Gov. JB Pritzker needs to take ownership of the problem. Pritzker has blamed the fraud on the Trump administration's failure to prevent criminals from exploiting the Pandemic Unemployment Assistance program.
Another issue is the state is working with antiquated technology that former Gov. Bruce Rauner identified in his first year as governor, and we are still without remedy.
Illinois Attorney General Kwame Raoul said last month his office has received 850 written complaints and 4,000 calls about unemployment fraud. "These investigations can take time and people need to act to protect their personal financial information now," Raoul said. He has urged Illinoisans to monitor their credit reports, request fraud alerts and review financial accounts closely.
With the dysfunction still rampant, that's the best advice for residents – protect yourselves as much as possible.
Hopefully, the improvements pledged by Pritzker will eventually come to fruition.


Source: on 2020-12-12 08:52:30

Read More At Source Site