Parks Sees Rise in Stand-Alone Broadband Adoption and Broadband ARPU
|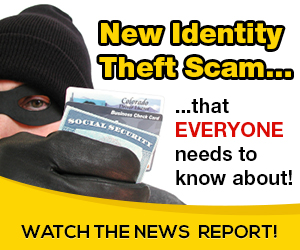 Stand-alone broadband, typically defined as broadband not sold in a bundle with pay TV, is growing in popularity, according to new research from Parks Associates. The stand-alone broadband adoption rate increased from 34% of U.S. broadband households in 2017 to 42% in the first quarter of this year, researchers said.
According to Parks' report – "360 Deep Dive: Broadband Value-added Services" — the average stand-alone broadband subscriber now pays $60 per month and experienced a 36% cost increase from the first quarter of 2012 to the third quarter of last year. Customers who purchase both pay TV and broadband increased monthly payments from $107 to $127 over the same period.
The study looked at the impact of value-added services (VAS) and found that increased broadband speed is a bigger driver of increased ARPU. But VAS could become increasingly important moving forward, Parks said.
"Broadband growth has plateaued, so the next opportunity is in VAS," said Parks Research Director David Drury in a press release about stand-alone broadband adoption. "Providers have generally used VAS as a marketing tool to attract and retain subscribers, so for them to make the transition to a revenue source, companies need a clear understanding of the gaps in consumer satisfaction and demand for strategic and successful VAS deployments."
The COVID-19 pandemic likely is driving increased use of VAS, especially those that enable telehealth, video conferencing and remote learning, researchers said. Almost one-half of US broadband households get at least one VAS from their provider, usually free of charge, Parks found. Among broadband providers, customers of AT&T and Suddenlink by Altice have adopted the highest number of VAS, including free and paid options. The most commonly adopted VAS include support, antivirus, streaming video and WiFi.
The firm asked subscribers whether they have a service provider VAS and if they are aware that a particular VAS is offered. Roughly speaking, twice as many people are aware than the number that actually takes a service. In addition, to support, antivirus, streaming video and WiFi, other VAS are home security monitoring, parental controls, data use monitoring, cloud storage, smart home systems, identity theft protection and fall detection/health monitoring.
The value of VAS during the pandemic noted by Parks dovetails with the firm finding in April that the crisis has increased the perceived value of technology in 53% of broadband households.
Image courtesy of flickr user Sean MacEntee.
Source: on 2020-06-26 18:30:00

Read More At Source Site