PM Browne accuses UNDP of 'taking all the credit' in Barbuda
|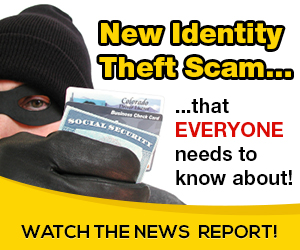 Gaston Browne, Prime Minister, on Friday accused a team from the United Nations Development Programme (UNDP) of "taking all the credit" for repair work to homes in Barbuda after only contributing "a few sheets of plywood."
The incident, which has now gained widespread attention in Antigua and Barbuda, occurred in Barbuda when Browne was there for a tour of homes, the roofs of which were repaired, and for a launch ceremony.
During the tour he saw 'UNDP-China Aid' stickers on homes on which the government had worked. The stickers bore two logos; one logo was that of the UNDP and the other said 'China Aid.'
They were used to indicate the homes that had been partially completed with material from the U.S. $2 million procurement project executed through the UNDP and funded by the government of the People's Republic of China (PRC).
"You come and plaster UNDP sticker all 'round de place like you did some big large amount of work? That is totally unacceptable," the prime minister declared. He made that statement to several UNDP officials, including the UNDP's Resident Representative for Barbados and the Organisation of Eastern Caribbean States (OECS), Stephen O'Malley, who apologised and readily agreed to requests for stickers, in at least one case, to be removed.
This was at the Hanna Thomas Hospital where Browne became particularly perturbed. "I want them off. This is a public building," the prime minister said, adding, "don't come and give a few sheets of plywood, when we did all the work and then come and put big sign on there as if you did everything."
The UNDP Recovery Adviser for Antigua and Barbuda,Aurelie Boukabza, who was in charge of the team in Barbuda up to that point, said the "point is taken" and pledged that the team would work more closely with the government in the future to avoid a similar circumstance.
Boukabza, however, said that the donor nation, China, was entitled to some "visibility" for the U.S. $2 million it put into the project and for agreeing to work with the UNDP in a recovery situation – something that China has not done before.
"This was a launch ceremony and we had our donor the government of China with representatives coming here. Donors also need a little bit of visibility. This is a very important partnership forthe UNDP and the People's Republic of China," she said.
Boukabza was speaking to this reporter after the ceremony. At the ceremony, the Ambassador of the PRC to Antigua and Barbuda, Wang Xianmin, also mentioned the novelty of the UNDP-China procurement project, dubbed the 'Building Back Better' project.
(More in today's Daily Observer)


Source: on 2018-01-29 04:11:15

Read More At Source Site