Salem Township gas station owners hope to strike back against 'skimmers'
|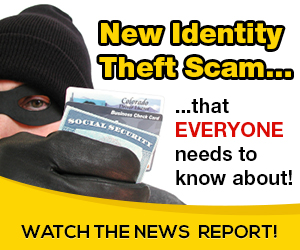 Updated 1 hour ago
Tim and Caroline D'Aurora, 25-year owners of the Five Points BP Gas & Go along Route 22 in Salem Township, are so fed up with identity theft at their business that they're taking an unusual step to help prevent it.
"Skimming has recently been a real problem. This spring and summer, we've had numerous occasions when our customers had their credit card information skimmed while using gas pumps here," Caroline D'Aurora said. "I did a little research and found out that this is a widespread issue and that many people are unaware of how it happens and what to look for in order to protect themselves."
In order to educate consumers about identity theft and how to protect themselves, the New Alexandria couple has arranged a free meeting with security experts from First Commonwealth Bank at Congruity Presbyterian Church 7 p.m. Tuesday.
Skimmers are high-tech card-reading devices placed over or inside authentic card readers on gas pumps or ATMs. They collect data from the card's magnetic strip, allowing criminals to steal information and use it for purchases or to access bank and credit accounts.
"Tim and I felt that we wanted to sponsor a public event that could provide useful information to the community on the various ways in which skimming, scamming and fraud occurs and how to avoid being a victim," said Caroline D'Aurora.
Since last winter, Tim D'Aurora said there's been about 12 occasions when Five Points customers reported their credit card information was scanned at their gas pumps and then used by the thieves.
It seems to come and go "in cycles," he said.
D'Aurora also said that the skimmers target high-traffic areas like the station on Route 22. In recent years, news reports indicate other incidents in Carnegie, Ross Township and South Fayette in Allegheny County.
"We also own the BP station along Route 119 in Crabtree, with less traffic, and that station has never had a (skimming) incident," he said.
State police do not maintain statewide statistics on skimming incidents.
However, a San Jose-based analytics company FICO reported there had been a 10 percent increase in compromised debit cards in 2017, and 8 percent more on card readers at U.S. ATMs, restaurants and merchants .
"The number of compromises and the number of card members impacted set a new record last year," said TJ Horan, vice president of fraud solutions at FICO.
Gov. Tom Wolf this summer signed legislation increasing penalties for the possession and use of a skimmer device, as well as transferring stolen information, making it a third-degree felony. The maximum penalty is up to seven years in prison and a $15,000 fine.
"Skimmer devices and fraudulent activity costs retailers billions and make consumers feel uneasy about transactions," Wolf said when he signed the bill.
Before enactment of House Bill 1918, it was not illegal to possess the devices that are attached to ATMs and gas pumps to record PINs and account numbers from debit and credit cards.
Under the bill, second and subsequent offenses would be a second-degree felony. Thirty other states already have enacted similar legislation.
The D'Auroras said that they've repeatedly been told by state police that skimmers are difficult to catch because they are gone so fast.
"We have been repeatedly told that (thieves) come in, install the devices on the gas pumps, drive away for 20 minutes to a half-hour while three or four customers come through and collect their data, and then they come back and remove the devices. They are very high-tech," Tim D'Aurora said.
In a recent warning to Pennsylvania residents, Attorney General Josh Shapiro warned holiday shoppers to be aware of skimming activity.
"If something (on a card reader) looks out of place or easily wiggles, use a different ATM, gas pump or register," Shapiro said.
Some of the devices are often combined with a concealed camera that record consumers' personal identification numbers.
"I tell people try to be vigilant at the pumps and report something that looks out of place," Tim D'Aurora said. "I've even recommend wary customers come into the store and pay if they want to use a card."
First Commonwealth Bank's presentation will review common types and examples of scams, how to avoid card skimming at gas pumps and ATMs and tips to protect consumers from fraud and identity theft.
"As Caroline and Tim found out, fraudsters are everywhere, so it is part of our job as a community bank to give the community the tools and tips they need to keep themselves safe," spokesman Jonathan Longwill said.
Paul Peirce is a Tribune-Review staff writer. You can contact Paul at 724-850-2860, [email protected] or via Twitter @ppeirce_trib.


Source: on 2018-12-08 01:33:45

Read More At Source Site