Senate Bill Calls for Removing Personal Information From International Moving Shipping Manifests
|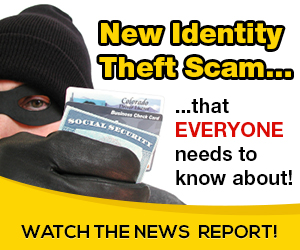 [Stay on top of transportation news: Get TTNews in your inbox.]
Bipartisan legislation has been introduced in the Senate that would require scrubbing such personal information as social security and passport numbers on shipping manifests for military and government personnel moving to the U.S. from overseas before the information is sold to data brokers.
The Moving & Storage Conference of American Trucking Associations said in a news release May 5 that it is supporting the legislation after reports that some military personnel and foreign service officers have had their personal identifiable information become public, resulting in identity theft and credit card fraud for unsuspecting households moving internationally.
The Moving Americans Privacy Protection Act, introduced late last month by Sens. Gary Peters (D-Mich) and Steve Daines (R-Mont.), would require the U.S. Customs and Border Protection to remove the personal information before public disclosure.
The year is 2039. Zero-emission, electric heavy-duty trucks roll past you on the highway. Charging ports are now commonplace at terminals and truck stops. Diesel-powered vehicles are becoming a thing of the past. You sit and wonder: How did we get here? Here, in 2021, Daimler Trucks North America's head of eMobility speaks to RoadSigns. Hear a snippet above, and get the full program by going to RoadSigns.TTNews.com.
Currently, CBP requires manifest sheets, which include personal information, to disclose and document the cargo of incoming vessels for customs and security purposes, according to a release by Daines.
"In 1984, the public disclosure of certain manifest information was required," Daines said in his statement. "The original intent of this provision was to increase competition, to facilitate better public analysis of import trends, and allow port authorities and transportation companies to more easily identify potential customers and changes in their industries."
But in recent years, personal information of relocating individuals has been released publicly, enabling identity theft, credit card fraud and unwanted solicitations, the release said.
"Unfortunately, families and people, including service members, moving from abroad to the United States face an increased risk of identity theft and the government needs to take more steps to protect them from fraud," Peters said in a release.
Katie McMichael, director of the Moving & Storage Conference, said CBP sells the shipping manifests primarily to help offset the agency's operating costs.
"We don't have an issue with the practice per se. It saves money for the taxpayers," she said. "For data brokers all this shipping information is a gold mine."
McMichael said her group is working to put together a coalition to help get the bill passed.
"I think the real struggle we've had with this bill is that when service members' identity gets stolen, they don't think to report it to the Department of Defense, because they don't know how to attribute it," McMichael said.
CBP could not be immediately reached for comment at press time.
Want more news? Listen to today's daily briefing below or go here for more info:
Source: on 2021-05-06 15:30:00

Read More At Source Site