Seneca Savings shines a light on Financial Literacy Month – Eagle News Online
|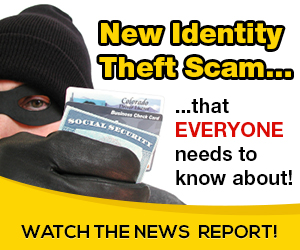 BALDWINSVILLE — Financial literacy and financial success go hand in hand. The pandemic has impacted many people's financial health in far-reaching ways. Streamlining your money management skills will help the road to recovery go more smoothly for your family and your business.
In every time and season, Seneca Savings has been dedicated to educating the community on making smart financial decisions. Yet April holds a special meaning for Seneca Savings. April is National Financial Literacy Month.
Throughout the month, Seneca Savings will highlight the work the community can do together, parents, teachers, business owners, to put people on an even keel and develop stronger financial skills and money mindset. The month will culminate in a free identity theft webinar April 28.
In 2004, Congress designated April as National Financial Literacy Month to raise awareness about how to save, earn, borrow, invest and protect your money wisely. This includes educating our youth and instilling the financial skills and habits they need to build a secure future. While financial literacy begins with our youth, the experts at Seneca Savings believe it's never too late to learn.
"Financial literacy and advocacy is at the forefront of our efforts here at Seneca Savings and we're thrilled to offer vital resources and supportive partnerships to our customers and community," said Senior Vice President of Retail Banking Laurie Ucher. "Right now more than ever, identity theft is a real and present issue and that's why we feel the month-long financial literacy series we're offering should culminate with our free identity theft webinar on April 28 at 3 p.m."
Register for the free webinar, "Identity Theft: Safeguarding Against Identity Theft & Fraud," on Eventbrite. Ucher will be leading the webinar with special guest, Dan Napolitano, founder of Syracuse-based IT company The Garam Group.
Ucher, who oversees the branch banking network, is a member of WBOC and serves on the Executive Board of the CNY Diaper Bank. Since joining Seneca Savings in 2016, she has passionately spearheaded the financial literacy effort in area schools.
The bank's impact to date with K-12 students is astonishing: 541 students in six different schools have benefited from more than 800 hours of Seneca Savings' financial education resulting in an average knowledge gain of 45% in their financial literacy and capabilities.
Seneca Savings has four branches in Baldwinsville, Liverpool, North Syracuse, and Bridgeport, which opened in November 2019. During the pandemic, Seneca Savings has made substantial investments to meet the needs of its many customers, including business owners. Now, Seneca Savings has a full, innovative suite of digital products and services.
"We offer big bank technology with a local, personalized team of people who are truly committed to getting to know you and your family, your business, your goals," said CEO Joseph Vitale. "Whether it's a home equity line of credit, a refinance, or a large commercial or PPP loan, it's important that customers know we're streamlined, seamless, and efficient in making local decisions right here in our branches in helping you get from here to there."
Banks can't predict the future or make your finances bulletproof. But as a local, community bank, Seneca Savings is committed to doing the next best thing by providing informed advice on how to best secure your identity, and your financial prosperity. Financial Literacy Month in April is a simple yet powerful step in that direction.
For more information, visit senecasavings.com.
Related
Source: on 2021-03-23 22:15:00

Read More At Source Site