Skimming On Rise During Holidays; Take Care When Paying For Gas
|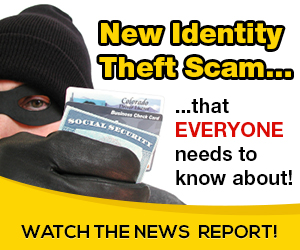 NEW TAMPA, FL — The next time you slip your debit or credit card into the card reader on a gas station pump, beware. You could be handing over your hard-earned money to a thief.
According to state Commissioner of Agriculture Adam H. Putnam, the state has experienced a sharp rise in thefts by credit card skimmers that are surreptitiously attached to gas pumps.
it's a crime that's difficult to detect because it takes only moments for a thief to attach a skimmer to an automated gas pump right under the noses of the gas station store clerks. Additionally, it's a lucrative crime. A single compromised pump can capture data from 30 to 100 cards per day.
Skimmers are illegal card readers attached to gas pump payment terminals. These card readers grab data off a credit or debit card's magnetic stripe without. Criminals then sell the stolen data or use it to buy things online.
Putnam said skimming tends to increase around holidays when residents are more likely to be traveling.
Just this week, the Pasco County Sheriff's Office's economic crimes unit, with help from the Department of Agriculture, conducted a check of 151 gas stations throughout the county and came away with 12 skimming devices from seven gas stations.
Department of Agriculture inspectors found just 169 skimmers throughout Florida in 2015. The number rose to 655 in 2017 and this year inspectors expect to break that record.
"An educated consumer is the best defense, and I encourage travelers to follow these simple tips to avoid skimmers this holiday."
Pay in cash inside the store to ensure credit card information stays safe.
Check to make sure the gas pump dispenser cabinet is closed and has not been tampered with.
Use a gas pump closer to the front of the store. Thieves often place skimmers at the gas pumps farther away from the store.
Use a credit card instead of a debit card. Credit cards have better fraud protection, and the money is not deducted immediately from an account.
If using a debit card at the pump, choose to run it as a credit card instead of putting a PIN number in. That way, the PIN number is safe.
Monitor bank accounts regularly to spot any unauthorized charges.
Consumers who suspect their credit card number has been compromised should report it immediately to authorities and their credit card company.
Putnam worked with the Florida Legislature to change Florida law to better protect consumers from identity theft at gas station pumps by:
Requiring self-service fuel dispensers to use certain security measures to prevent theft of consumer financial information;
Increasing enforcement authority against those who possess or traffic fraudulent credit cards;
Reclassifying the crime of unlawful conveyance of fuel, which increases the maximum sentence; and
Increasing the offense level of the crime, which affects sentencing guidelines.
Consumers who suspect that a gas pump has been tampered with should contact the gas station manager, local law enforcement or the department's consumer protection and information hotline at 1-800-HELP-FLA (435-7352).
Images via Pasco Sheriff
(For more local news from Florida, click here to sign up for real-time news alerts and newsletters from Patch. If you have an iPhone, click here to get the free Patch iPhone app; download the free Patch Android app here.)


Source: on 2018-12-13 16:45:00

Read More At Source Site