South Park woman sues Dollar Bank, says it failed to protect her from multimillion dollar scam
|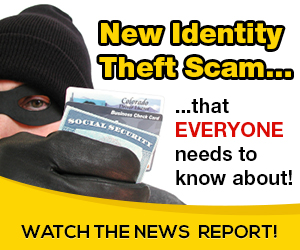 A 79-year-old South Park woman is suing Dollar Bank for negligence, alleging that it failed to stop her from wiring millions of dollars to scammers.
Mary Clayton made four wire transfers totaling $4.3 million to a cryptocurrency account in the summer of 2019 from a Dollar Bank branch, according to the complaint filed Tuesday in Allegheny County Common Pleas Court.
The lawsuit alleges that the bank employees that facilitated the transfers never questioned why Clayton would be sending such large sums of money to a cryptocurrency account.
"At all relevant times, Dollar Bank advertised to its customers that it took steps to monitor its customers' accounts to protect against scams, identity theft, suspicious account activity and how to protect against phishing/spoofing, credit/debit card fraud, identity theft and other common scams," the lawsuit said.
Frank Buonomo, a spokesman with Dollar Bank, said, "Today Dollar Bank was made aware of this specific legal case, and have we opened a full investigation into the matter. It is bank policy not to comment on pending legal matters and will have no further comment at this time."
Clayton received a phone call in June 2019 from a person who identified himself as Jaison Smith, claiming to be an agent with the U.S. Drug Enforcement Agency, according to the lawsuit.
Smith told Clayton that her identity had been stolen and that she was inadvertently involved in an international drug trafficking and money laundering scheme.
"The individual who identified himself as Jaison Smith was not, in fact, an agent of the DEA and was, instead a scam artist, seeking to bilk Mary Clayton out of her money," the lawsuit said.
According to the complaint, Smith told Clayton she needed to send money to another DEA agent in Indianapolis, and that if she refused, she would be investigated by the DEA and would lose her Social Security number.
Clayton mailed a $10,000 check, the lawsuit said.
She was later contacted again by Smith and advised to wire funds to Silvergate Bank in La Jolla, California, owned by Paxos Trust Company. Silvergate deals in cryptocurrency.
To complete the wire transfer, Clayton went to the South Hills office of Dollar Bank on July 16, 2019.
There, the lawsuit said, an employee helped Clayton transfer $1 million.
The employee never questioned Clayton about the purpose of the transfer, the recipient, or whether Clayton was interested in investing in crypto currency or that the transfer was being made through a cryptocurrency bank to a cryptocurrency trust company, the complaint said.
Among its advertisements to customers, it continued, Dollar Bank said, "'keeping you and your personal information secure is a priority at Dollar Bank.'"
The lawsuit alleges that the employee should have known that such a wire transfer by a 79-year-old woman was likely a scam.
Three weeks later, on Aug. 7, Clayton returned to the Dollar Bank branch and another employee processed another $1 million wire transfer.
Then, on Aug. 21, 2019, Clayton processed another transfer, and again on Sept. 3.
The lawsuit alleges that Dollar Bank "did not make it a priority to protect Mary Clayton's account from fraud or theft and did not protect the customer, Mary Clayton, from such activity, contrary to its express promise."
The lawsuit also includes a claim for unfair trade practices.
Paula Reed Ward is a Tribune-Review staff writer. You can contact Paula by email at [email protected] or via Twitter .


Source: on 2021-05-26 14:33:45

Read More At Source Site