Swiped purse teaches a lesson
|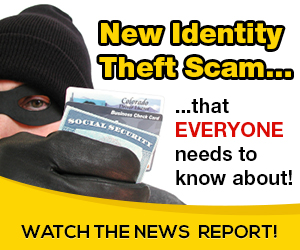 If for some reason you ever find yourself in Bibury, an extremely small village in England, please look for my purse.
That's where I left it hanging in a small public restroom, only to return soon after to find it gone — along with credit cards, cash, driver's license, cell phone and glasses.
Not only was I missing key pieces of my identity, but I also couldn't see.
So now I know what it's like to be a victim.
Two points: I was fortunate that my passport was stashed with other family members' in a separate location and therefore was not stolen but unfortunate in that Bibury is so small it doesn't have a police presence where I could report the theft.
In fact, when I did so at a much larger location later in the day, the first officer I spoke with it had never heard of Bibury. Like I said, it's really small.
Losing your identity in a foreign place can be scary, especially if there's a language barrier, but there are some easy ways to protect yourself beforehand and to clean up the mess afterward.
Many of them are the same steps you'd take whether traveling abroad or domestically — carry only the credit cards you need and password-protect your phone, for example — with the key exception of this: you'll have to contact the U.S. embassy or consulate if your passport is swiped, says Mark Medley, head of ID Theft Resolutions of Albuquerque. That's because you'll need documents to get home. Staff there also can provide help with police reporting, especially if there is a language barrier.
That embassy contact info can be among the numbers you jot down ahead of time on an "old-school" handwritten list to take along with you, says Eva Velasquez, president and CEO of the national Identity Theft Resource Center. Also list phone numbers to call your credit card companies and bank, state motor vehicle division, insurance company and perhaps an emergency contact at home who can send you money if necessary, she said. (Note: make sure your emergency person knows where and when you're going. Otherwise, they might delete your email or text, assuming you're just another annoying scammer claiming to be a desperate relative in a foreign country.)
You will need to cancel your credit cards as soon as possible, of course, to ensure the thief doesn't have a chance to make your trip even more expensive than it already is.
The Identity Theft Resource Center offers a handy free app for all of this, where you can get phone numbers for major credit companies and other institutions, checklists for steps to take when you suffer a theft and even a live chat option to get more help. The app, available at the app store or Google Play, will log all your calls so you can keep a record of where and when you report the theft, and it includes a place to take notes about your efforts.
Let's say you survive all that and make it home in one piece.
Velasquez recommends you now take the extra step of freezing your credit, especially if your Social Security number is compromised. But, regardless, "it's just a good practice and it's free now."
If you have any kind of identity protection with Equifax or the other major companies, report the theft there as well because "it's good for them to know that you're at an increased risk," Velasquez said. Also, file an affidavit with the Federal Trade Commission, even if you also have made out a police report. "It's documentation in the States that this has happened to you," Velasquez said.
Ellen Marks is assistant business editor at the Albuquerque Journal. Contact her at [email protected] or 505-823-3842 if you are aware of what sounds like a scam. To report a scam to law enforcement, contact the New Mexico Consumer Protection Division toll-free at 1-844-255-9210.
Source: on 2019-01-20 01:33:45

Read More At Source Site