Symantec Launches USB Scanning Station to Boost Portfolio
|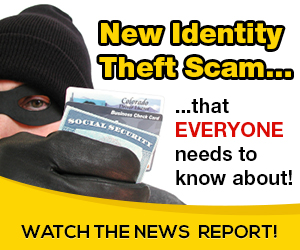 Symantec Corp. (SYMC – Free Report) has been expanding its capabilities to combat cyber warfare. Recently, it launched the Industrial Control System Protection Neural — a neural network-integrated USB scanning station — to protect critical infrastructure by combating cyber-attacks on operational technology.
Growing sophistication of cyber-crime and cyber warfare is now a major global concern, which has prompted many major cyber-security companies to come up with critical products and solutions. Several high profile attempts at cyber espionage or to disrupt political activities have rocked nations in recent years.
Ever since the Ukraine power-grid hacking in 2015 and 2016, which caused nationwide blackouts and factory shutdowns, and the discovery of Russian interference in the 2016 U.S. presidential elections, cybersecurity has been in the national spotlight.
In such an environment, Symantec's recent discovery of the Stuxnet worm, which had tampered with Iran's nuclear plants brought the company into limelight.
Moreover, the company's efforts to combat cyber warfare received attention just before the U.S. mid-term elections, when it deployed a free service, powered by its proprietary artificial intelligence technology, to provide protection against fake websites mimicking campaign portals and candidate websites. This helped political candidates and campaigns to examine the security and authenticity of the original websites.
Cybersecurity companies like Symantec stand to gain from data breaches as chances of security-related purchases shoot up. Demand for cybersecurity-related products witnessed fresh momentum by last year's two back-to-back ransomware attacks — WannaCry or WannaCrypt in May and Petya in June — which created global havoc.
Per a latest research report by Gartner, worldwide cybersecurity spending is likely to witness year-over-year growth of 8% in 2018 and reach $96.3 billion. Another report from Markets and Markets suggests that cyber security market is expected to record a CAGR of 10.2% in the 2018-2023 period. The increase in security spending is therefore likely to be beneficial for Symantec.
However, tight rivalry persists in a market with such attractive prospects. The company faces competition from the likes of Equifax (EFX – Free Report) , which recently entered into a partnership with World Economic Forum's Centre for Cybersecurity and FireEye (FEYE – Free Report) .
FireEye recently announced a set of solutions to empower collaboration among enterprises and strengthen joint access to community-based protection from cyber-attacks.
However, Symantec, which has been enhancing its identity-theft protection capabilities, is well poised to capitalize on this opportunity.
 
Zacks Rank & A Stock to Consider
Symantec currently has a Zacks Rank #1 (Strong Buy).
Another top-ranked stock in the broader Computer and Technology sector is CACI International, Inc. (CACI – Free Report) , flaunting a Zacks Rank #1. You can see the complete list of today's Zacks #1 Rank stocks here.
Long-term earnings growth for CACI is projected to be 10%.
Today's Stocks from Zacks' Hottest Strategies
It's hard to believe, even for us at Zacks. But while the market gained +21.9% in 2017, our top stock-picking screens have returned +115.0%, +109.3%, +104.9%, +98.6%, and +67.1%.
And this outperformance has not just been a recent phenomenon. Over the years it has been remarkably consistent. From 2000 – 2017, the composite yearly average gain for these strategies has beaten the market more than 19X over. Maybe even more remarkable is the fact that we're willing to share their latest stocks with you without cost or obligation.


Source: on 2018-12-07 08:41:15

Read More At Source Site