Technology Matters-Technology Tidbits
|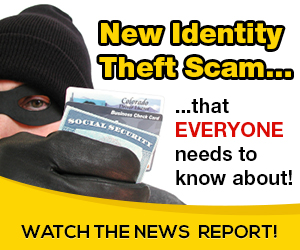 You're shopping for Christmas and going online a lot, using those credit and debit cards.  But is it safe?
    Just recently, 500 million people exposed — names, phone numbers, even passport numbers stolen.
    Marriott one of the latest hacking victims.  Its a crime that doesn't shock us the way it used to.
    These privacy breaches should be a wake up call.
    Experts offering three tips to protect yourself.
    Number one — check your online financial statements for signs of identity theft on your credit cards and bank accounts.
    Number two — check your credit score.
    Experts say its the only way to really find out if someone has stolen your identity.
    If you have time to check Facebook and Instagram ten times a day, you have time to do identity theft checks. 
    Very important.
    Tip three — get a credit freeze.
    Experts call this the nuclear option of identity theft protection.  It works by stopping somebody, including you, from acquiring credit in your name.
    And remember — change your passwords often and don't repeat the password for every account.
    Also, consider using a master password to keep your information secure.


Source: on 2018-12-17 18:48:45

Read More At Source Site