The 10 Most Popular Collector Magazine Articles of 2018
|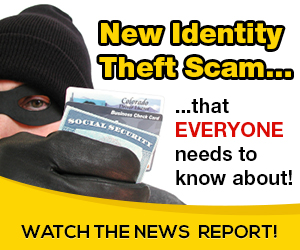 As 2018 winds down, we dug into our online analytics to come up with the top 10 Collector magazine articles that really struck a chord with readers throughout the year. The list is diverse, including shorter, compliance-focused pieces as well as more in-depth features like the profile of ACA President Jack Brown III and an exploration of the rise of artificial intelligence in the accounts receivable management industry.
Enjoy this list of the year's can't-miss stories.
No. 10: "Are You a Target?" Consumer law firms have accounts receivable management companies in their crosshairs, but there's a lot you can do to combat the negativity and get the truth out. Is there anything you can do? The answer is yes, though it may take a combination of several approaches to gain ground. By Anne Rosso May, October 2018.
No. 9: "Hitting a High Note" Attendees of the ACA International 2018 Convention & Expo in July packed the educational sessions and explored the expo hall in the Nashville Music City Center. Here's a recap of what attendees heard, saw and experienced during the three-day convention experience. By Anne Rosso May, September 2018.
No. 8: "All Hands on Deck" How ACA President Jack Brown III grew his family's business and helped bolster the entire accounts receivable management industry through hard work, political know-how and a precedent-setting TCPA case. By Anne Rosso May, August 2018.
No. 7: "Making Sense Out of Collection Notice Requirements" ACA member Ronna Denny explores her agency's experience handling constant changes in disclaimer language requirements and the challenges presented when there are no clear-cut guidelines. By Ronna Denny and Laura Dadd, July 2018.
No. 6: "Collecting From Different Generations" Each generation may have a different outlook on debt, varied sets of values and a unique mindset on the value of or need for credit. Understanding the unique characteristics of each consumer group can help you make stronger and more productive connections. By David R. Glezerman, March 2018.
No. 5: "Drowning in Disputes" Credit repair organizations are flooding accounts receivable management companies with dispute letters. What are your obligations to respond to these communications, and is there an end in sight? By Anne Rosso May, October 2018.
No. 4: "The Rise of AI in Debt Collection" Artificial intelligence is making inroads in the collection industry, adding value in ways basic automation simply can't. What can AI do for your business today—and what can we expect to see in the future? By Anne Rosso May, June 2018. 
No. 3: "Satisfaction Denied" You've heard the rumor, but is it really true that a consumer can write "paid in full" on a check, and actually satisfy the debt for a lesser amount if the check is cashed? The short answer is yes—but the longer answer is bit more complicated. By Laura Dadd, May 2018. 
No. 2: "The Many Sides of a Chief Compliance Officer" Mounting regulatory requirements in the accounts receivable management industry have propelled compliance officers to the top of the organizational chart. Learn how to identify and nurture the traits that will make your chief compliance officer most effective. By Anne Rosso May, February 2018
No. 1: "Give Me a Break" Studies have shown that regular work breaks increase productivity and motivation, but you probably don't need a study to tell you that a welcoming space for office potlucks, treats and informal chitchat will lighten everyone's mood. This article presents four tips to help you create a welcoming lounge space for employees. By Anne Rosso May, February 2018.
If you are interested in sharing articles and analysis on legal cases, industry laws and regulations or other relevant topics for possible publication with ACA International, email our Communications Department at [email protected].
Subscriptions to the Collector magazine digital edition and email notifications for each new issue are available for ACA International members by logging in to ACA International's website here. Members and nonmembers can also purchase a print subscription. Nonmembers can create a guest profile on ACA's website to subscribe to available publications.
Source: on 2018-12-21 09:26:15

Read More At Source Site