This genius $10 stamp helps protect your information from identity theft
|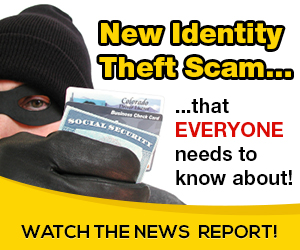 Our team is dedicated to finding and telling you more about the products and deals we love. If you love them too and decide to purchase through the links below, we may receive a commission. Pricing and availability are subject to change.
Chances are, you've been taught to shred mail that has personal information on it. That's because having bank statements, bills and other precious documents floating around could make you vulnerable to identity theft. Specifically, they contain data like your social security number, which could easily be used to open a new credit card account.
In fact, credit card fraud was up 24 percent as of 2018, according to a report by the Consumer Sentinel Network. And, while shredding can be a reliable way to destroy your mail, Amazon shoppers are using one $10 stamp to help keep their information from prying eyes. Not to mention, it's a cheaper option than buying a paper shredder like this one from Bonsaii for $66.
The Miseyo Wide Roller Identity Theft Stamp blocks out any kind of detail in a single stroke. According to the product description, it's ideal for hiding "large swaths of private information in a quick and clean way."
You simply roll the stamp over a piece of paper and voilà. Its "CONFIDENTIAL" letter design perfectly hides the information you want to conceal.
Since there's no shredding involved in this process, you also don't have to worry about cleaning up afterward. So, say goodbye to pesky messes.
Additionally, it comes with unlimited re-inking and can reach 100 meters. Not to mention, it quickly dries and works "well on all regular paper, envelope and package addresses," according to the product description.
However, the stamp should not be used with "coated paper, glossy paper and paper with rough texture," as recommended by the brand.
With over 6,400 customer ratings and 2,650 five-star reviews, this stamp is a total home run on Amazon. One reviewer remarked that the product was a "dream to have to secure junk mail, magazines [and] meds."
"Ready to use out-of-the-box, and ink dries pretty fast," the shopper continued. "A bit slower on the magazines, though, but it works. No more shredder noise, [money] well spent!"
Another purchaser echoed a similar sentiment.
"It's better than shredding because you don't have to waste time feeding a shredder, emptying the shredder basket and dealing with all the paper dust and mess," they commented.
Although dozens of shoppers gave the wide stamp roller high marks, many others noted how it was only effective on "matte paper."
"I think this product is a great idea. It really works well to hide sensitive material — on matte paper. Again, on matte paper," one shopper underscored. "Any paper with a coating or smooth surface is NOT recommended for serious security."
If you enjoyed this story, you may like reading about how Amazon shoppers love this $7 steel 'soap' that removes strong odors from your hands.
More from In The Know:
Everything to know about emergency funds, according to Budgetnista
19 Black-owned fashion brands to support today, tomorrow and always
Shop our favorite beauty products from In The Know beauty on TikTok
Amazon's best-selling seat cushion has done wonders for my bum while WFH
The post This genius $10 stamp helps protect your information from identity theft appeared first on In The Know.
Source: on 2020-06-08 17:33:45

Read More At Source Site