Tips to help protect your identity when filing
|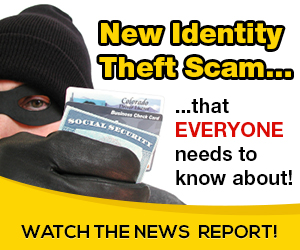 (WSIL)—Right now employers are handing out W-2s, which means it's time to start thinking about filing your taxes.
Tax season, is also the season for thieves.
As you fill out your forms, there are certain risks to be aware of.
The biggest risk around this time is identity theft.
Around this time, you may get calls or emails from someone claiming to be from the IRS, who says you need to verify your social security number.
This is a scam, but Madison Mueller, a tax accountant and advisor at Janice Burns Payne and Associates, said there are ways to make sure this doesn't happen to you.
"When sharing personal information, whether that be to another individual or a website, if that's how you choose to file your taxes, it's very important that you know where your information is going and how they're using it," said Mueller.
One line of defense you have to protect against identity theft is easier than you think.
"One safeguard that you can use is actually providing on your state tax return, is your driver's license number. Some states do require it, and that is a big safeguard against identity theft," said Mueller.
And if you believe that your identity has been compromised, you aren't out of options.
A tool you can apply for is the Identity Protect Pin through the IRS.
"The way it works is that you are provided with a specific pin from the IRS each year–and you're required to provide that pin when filing your taxes electronically," said Mueller.
This pin is for you alone and makes it so no one else can file YOUR tax return.
But if you're still nervous about protecting your taxes, there's nothing wrong with seeking help from professionals.
"A lot of the online websites are very popular for filing taxes, but if you do use a CPA firm or tax preparation service and person, your identity is just safeguarded that much more," said Mueller.
The IRS states on its website that agents will never ask for your social security number or your Identity Protection pin, over the phone, by text, or by email.
If you receive a call asking for this information, experts warn, it is likely a scam.
Source: on 2021-01-29 19:41:20

Read More At Source Site