Tips to protect yourself from holiday identity theft
|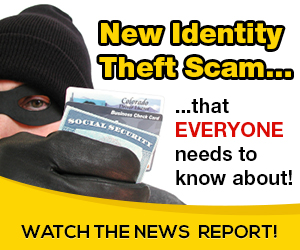 We're doing a lot more online shopping this holiday season, so here are some tips to keep yourself safe!
HARTFORD, Conn — Many people around the county will be doing their holiday shopping on their smartphones to avoid large crowds during the pandemic. 
Online holiday sales in the U.S. are expected to surge 34% year-over-year for the 2020 season, nearly tripling the 12% growth registered in the prior year, according to new projections from software provider Salesforce.com Inc. 
While shopping on your smartphone is convenient, nothing can have you saying 'Bah Humbug' quicker than a Grinch who's out to scam you! Keron Incarnato from AT&T joins us with some tips to help keep your holidays merry and bright.
One of the first things? Don't shop online using public Wi-Fi. Public Wi-Fi networks are often unencrypted and unsecured, leaving you vulnerable to hackers and malware.
Only download apps from reputable stores, like Google Play and the App Store. Before downloading an app that appears to be a retailer's, carefully review the description to make sure it's the official app and not one designed to mimic that company.
Shop carefully. Thieves can clone websites, so before you check out or enter your credit card information, make sure there is a "lock" symbol on the left side of the URL, which confirms it's a secure site.
Use a stricter log-in. Use a different password for each of your online shopping accounts. That way, if a thief grabs your user name and password from one web site, they won't be able to go on a shopping spree with your other accounts.
Make sure you have the most recent operating software on your device. We all get them: notifications that there's a software update available for your device. Don't ignore those notifications. Not having the most recent software version on your device opens you up to all kinds of viruses and vulnerabilities. The updates offer better security features and bug fixes.
Source: on 2020-12-09 10:54:21

Read More At Source Site