Treasurer Garrity warns of fraud targeting unemployed Pennsylvanians
|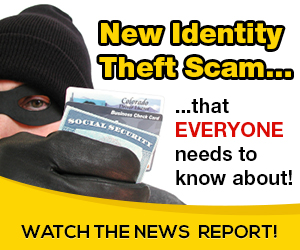 WILKES-BARRE — Treasurer Stacy Garrity is warning Pennsylvanians who are looking for help with state unemployment programs to be cautious and alert for scammers.
This comes after fake Facebook accounts posing as the Pennsylvania Department of Labor and Industry were discovered.
"Trying to take advantage of Pennsylvanians in this way is inexcusable," Garrity said. "I've heard from far too many frustrated people who have become the victims of identity theft, and Treasury is working tirelessly to help in any way we can. But the scammers aren't resting, either."
Treasury has been working with the Department of Labor and Industry for months to combat fraud across unemployment programs. Across the country, unemployment programs are being targeted by fraudsters.
"We're taking as many steps as possible to protect and assist Pennsylvanians," Garrity said. "But it is vital to remember that you should never share sensitive personal information on social media. And if someone requests your personal information, whether online or off, be sure to verify their identity before sharing anything."
If you suspect you are a victim of unemployment fraud, you should immediately file a report through the Department of Labor and Industry's website.
As tax season approaches, 1099G tax forms are arriving to those who may be the victims of unemployment fraud or identity theft. If you or someone you know has received a 1099G in error, Treasury has posted new guidance on its website about the next steps you can take.
Toohil introduces legislation
to protect abuse victims
Seeking to provide further protections for victims of domestic violence and child abuse in Pennsylvania, Rep. Tarah Toohil, R-Butler Township, has introduced two proposals in the House of Representatives.
• House Bill 254 would make it easier for victims of domestic violence to obtain police reports concerning their own abuse.
"To protect themselves, these victims may need to obtain copies of relevant police reports concerning past abuse but lack the means to pay for them," Toohil said. "My legislation will require law enforcement agencies to make such reports available to victims of domestic violence, as well as officials from other government agencies working to protect a victim."
• House Bill 294 would allow courts to order greater protections for abused children. Under current law, a court may temporarily modify a custody order to halt the abuse of minor children. However, some courts have been reluctant to modify an existing custody order through a protection from abuse (PFA) proceeding, believing they need to engage in a full-blown custody hearing.
"My legislation provides clarity for courts and will result in expedited and necessary provisions to be included in a PFA order when a child has been abused by the defendant or is at risk of such harm," Toohil said. "I firmly believe this bill will eliminate ambiguity as it relates to custody provisions included in PFA orders and will better protect victims of domestic violence and their children."
Toohil is currently seeking additional co-sponsors for both measures, which were referred to the House Judiciary Committee for consideration.
Law updates CDL requirements
for PA veterans, service members
The Pennsylvania Department of Transportation (PennDOT) and the Pennsylvania Department of Military and Veterans Affairs (DMVA) recently announced that a new Pennsylvania law waives the requirement for Pennsylvania residents who are current and former military members and who operated a commercial vehicle as part of their duties, to take a Commercial Driver's License (CDL) Knowledge Test when applying for a CDL.
Previous legislation — Act 133 of 2008 — established a waiver of the CDL skills test for these individuals.
"We are pleased to announce this important change and hope that it helps military members in their transition to civilian life find good-paying, sustainable employment to begin their new lives," said PennDOT Secretary Yassmin Gramian.
Act 131 of 2020 allows the PennDOT to waive the CDL Knowledge Test for Pennsylvania residents on active or reserve military duty or recently honorably discharged veterans, provided those service members have at least two years of experience operating a commercial motor vehicle as part of their military job requirements.
The waiver applies to CDL applicants who wish to operate vehicles similar to those they operated in the military. For example, those who drove combination type commercial (Class A) motor vehicles in the military will be eligible in Pennsylvania for a waiver to drive a combination type vehicle and those who drove a single motor vehicle of commercial type (Class B) in the military will be eligible in Pennsylvania for the waiver to drive that type of vehicle. Applicants must complete form DL-398, "Application for Military CDL Test Waiver," to request the waiver.
Doubles, triples and school bus endorsements cannot be waived under this program. PennDOT will waive the knowledge test specified, subject to the limitations in the 49 Code of Federal Regulation Section 383.77, to an applicant who meets all the requirements for a waiver.
"Service members gain many valuable skills in the military that translate well into the civilian job sector," said Maj. Gen. Mark Schindler, Pennsylvania's acting adjutant general and acting head of the DMVA. "This program is a huge opportunity to assist our veterans and service members with these skills to get good jobs as Pennsylvania is critically short in CDL drivers."
Military personnel and veterans interested in taking advantage of the CDL skills and knowledge test waivers can find further information by visiting www.dmv.pa.gov, click on Driver Services and choose Military Personnel Veterans from the dropdown. Form DL-398 can be found under Forms and Publications on the homepage.
DCNR: 2.2 million-acre state forest
system gets favorable audit reports
Department of Conservation and Natural Resources Secretary Cindy Adams Dunn announced this week that DCNR's state forest system, totaling more than 2.2 million acres, has received two favorable independent audit reports deeming it soundly managed as sustainable woodlands.
"These favorable 2020 surveillance audits by the Sustainable Forestry Initiative (SFI) and Forest Stewardship Council (FSC) show our state forests meet their standards for sustainable certification," Dunn said. "These results are a stamp of excellence on the Bureau of Forestry's people, programs and initiatives, all charting a path for healthy woodlands of tomorrow."
Conducted in October 2020 in the state forest districts of Bald Eagle, Rothrock, Buchanan and Forbes, audits were significantly modified from past practices to maintain safety during the COVID-19 pandemic. Audit results will enable the bureau to continue selling timber as certified under both agency standards.
Auditor findings noted by the bureau included:
• The bureau "exceeds standards" under SFI for our high-quality construction and maintenance of state forest roads.
• Notations commonly used by the auditors that included "sound practices based on sound principles," "textbook water quality protection," and "all aspects of sustainability are evident in our management: social, economic, and environmental — demonstrating a stewardship ethic."
• Two Minor Corrective Action Requests for the SFI certification, both related to administrative errors, that will be easily corrected in 2021; there were no FSC findings.
Shenango River named PA
2021 River of the Year
Winding through Northwestern Pennsylvania, connecting Pymatuning and Shenango lakes with the Beaver River via 82 miles of scenic, peaceful river, the Shenango River has been voted the state's 2021 River of the Year.
The public was invited to vote online, choosing from among five waterways nominated across the state. Results were announced jointly today by the Department of Conservation and Natural Resources (DCNR) and the Pennsylvania Organization for Waterways and Rivers (POWR).
Other waterways nominated were the Buffalo Creek, Lehigh River, Loyalhanna Creek and Tunkhannock Creek.
"The River of the Year selection does much more than focus on attributes of the most deserving Shenango, it recognizes the Shenango River Watchers and other supporters who rallied behind it," said DCNR Secretary Cindy Adams Dunn. "This annual honor recognizes not only our state's wealth of rivers and streams, but also the core of dedicated folks who fight to protect them."
A total of 16,494 votes were cast, with the Shenango River receiving 5,436; Buffalo Creek, 3,079; Lehigh River, 5,287; Loyalhanna Creek, 1,703; and Tunkhannock Creek, 989.
DCNR and POWR will work with the Shenango River Watchers to create a free, commemorative poster celebrating the Shenango River as the 2021 PA River of the Year.
The Shenango River Watchers will receive a $10,000 Leadership Grant to help fund a slate of year-long 2021 River of the Year activities.


Source: on 2021-02-10 12:15:00

Read More At Source Site