Unemployment-Benefits Fraud Has Soared in the Pandemic. Here's What to Do.
|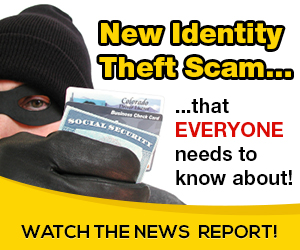 The letter that arrived in March from the New York State Department of Labor was a wake-up call: My name and Social Security number had been used to file fraudulent claims for unemployment benefits.
The news that criminals have my Social Security number and other identifying information shouldn't have come as a surprise.
Due to continuing security breaches, "you can bet that the personal information of every adult in the U.S. has been exposed. Our data are out there," said
Kathy Stokes,
director of fraud prevention at AARP Fraud Watch Network, which offers free help to consumers.
Amid the pandemic, identity theft has soared. Complaints to the Federal Trade Commission more than doubled to 1.38 million from 2019 to 2020, a tally that includes unemployment-benefits fraud.
The U.S. Labor Department's Office of Inspector General on March 31 estimated that at least 10%, or more than $89 billion, of the $896 billion that the federal government has allocated to state unemployment-insurance programs since March 2020 might have been "paid improperly," a large part of which may be because of fraud. Other reports have said the fraud has been perpetrated by people living both in the U.S. and abroad.
SHARE YOUR THOUGHTS
How do you go about protecting your identity and credit? Join the conversation below.
The price tag could reach $200 billion or more, according to
Blake Hall,
chief executive of ID.me, a McLean, Va., company that state unemployment-insurance agencies are hiring to verify identities.
"The unprecedented infusion of federal funds" for items including enhanced benefits of $300 a week has given "individuals and organized criminal groups a high-value target to exploit," the Labor Department's March 31 publication said. Some parts of the program relied on self-certifications that left them "highly vulnerable to improper payments and fraud," the publication added.
In a proposal released Wednesday, President Biden recommended "strengthening and reforming" the unemployment-insurance system by automatically adjusting "the length and amount" of benefits in response to economic conditions and stepping up fraud prevention with previously allocated funding. "Too often the safeguards to prevent fraud in the system have been insufficient," the proposal said.
Fraudsters often target employed people like me, since we are less likely to file for unemployment benefits soon. Some purchase stolen Social Security numbers. Others pose as state officials to trick people into divulging personal information via texts, emails, phone calls and on websites that mimic those of state unemployment agencies, complete with fake claims forms.
People should adopt protections whether or not they are identity-theft victims. If you have been a victim of fraud, here are the steps I learned to take.
Verify the Fraud
Be wary of unsolicited communications, said
Brian Lapidus,
global practice leader of the identity theft and breach notification division at security and risk management firm Kroll LLC.
New York state's Labor Department said in a recent tweet, "If you get a text from a 10-digit phone number claiming to be NYS DOL, it's a scam. Texts from NYS DOL will ONLY come from 468311 or 22751."
I looked up my state Labor Department's contact information to make sure it matched my letter.
Since I am writing about my situation for this column, I bypassed the department's regular channels and emailed the media-relations team. A state investigator called to tell me that two unemployment-benefits claims had been filed in my name. Only one used my real Social Security number. One resulted in a payment to a fraudster.
Report It
I started at IdentityTheft.gov, published by the Federal Trade Commission, which tracks identity theft and provides free help to consumers. The website gave me an "identity theft recovery" plan that instructed me to file a report with my state to tell it to stop paying benefits in my name.
I notified my company, as recommended by
Eva Velasquez,
CEO of the nonprofit Identity Theft Resource Center. Because employers pay taxes to support the unemployment-insurance system based on criteria including the number of claims filed by their workers, my employer could receive a tax bill if it doesn't "actively monitor and report fraudulent claims," she said.
Ms. Velasquez urged me to request a police report or file an identity-theft affidavit with the FTC. If identity thieves use my information to open credit cards or loans in my name, these reports can help me dispute the charges and clean up my credit reports, she said.
"Police reports are the gold standard," she said. While many states have statutes that require police departments to provide a report, "it may be hard to get one since so many people are trying," she warned.
I also filed a report with the National Center for Disaster Fraud, which receives complaints related to unemployment-insurance fraud.
Assess the Damage
I pulled my credit reports from
PLC,
and
Equifax Inc.,
companies that track how much consumers borrow and their repayment histories. Until April 2022, consumers can get a free weekly credit report from each of the three at AnnualCreditReport.com.
Remediate Damage
Though nothing suspicious popped up in my credit reports, victims who notice something amiss on theirs should send a written dispute to each credit-reporting company publishing incorrect information and the lenders involved.
The Consumer Financial Protection Bureau publishes a sample letter that can be used. File it on company websites or send the dispute by certified mail and append a police report or FTC Identity Theft Report if you have one. The credit-reporting companies typically must respond within 30 days.
Chi Chi Wu,
a staff attorney at the nonprofit National Consumer Law Center, recommends also filing separate requests with each credit bureau to block inaccurate information. This requires the submission of a police or other identity-theft report.
Many victims of unemployment-insurance fraud receive 1099-G forms, which notify the Internal Revenue Service when a taxpayer receives benefits, which are often considered taxable. The IRS is urging fraud victims to not include income from fraudulent 1099-Gs on their tax returns and to seek corrected forms from the states.
Take Precautions
To make sure no one can apply for credit cards or loans in my name, I put a freeze on my credit by contacting each of the three credit-reporting companies.
A freeze is harder for fraudsters to penetrate than a fraud alert, which simply requires creditors to contact me before authorizing new credit cards or loans in my name, said Ms. Wu.
Both are free. A freeze lasts until I remove it, something I'll have to do if I want to apply for a credit card or loan. Fraud alerts expire after a year. But victims of identity theft with police or other reports, including the FTC Identity Theft Report that I received, can get a seven-year extension, said Ms. Wu.
Ms. Velasquez of the Identity Theft Resource Center recommends getting an Identity Protection PIN from the IRS. (Go to IRS.gov/ippin.) Available to all taxpayers starting this year, the technology makes it impossible for anyone without my six-digit PIN to file a tax return using my Social Security number. That should protect me from a scam in which identity thieves file fraudulent returns to steal tax refunds.
Write to Anne Tergesen at [email protected]
Copyright ©2020 Dow Jones & Company, Inc. All Rights Reserved. 87990cbe856818d5eddac44c7b1cdeb8
Source: on 2021-04-29 05:22:30

Read More At Source Site