Vacationers warned to be on alert for identity theft
|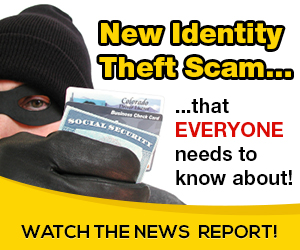 WHEELING, W.Va. (WTRF) – We are still in the peak travel season of summer and many people are getting ready to hit the road for vacations before school starts and fall sets in. 
Even after you've booked a trip, there are still a few things you should be doing to protect yourself from identity thieves and your home from intruders before heading out to relax. 
Many of the easiest tips to take away vacation worries have to do with your cell phone. 
Data may be expensive, but it's worth using some of it instead of public wifi. 
 "Avoid doing anything with credit cards, bank accounts, pretty much doing any sort of transaction financially because there are thieves out there that monitor those public wifi accounts and it's pretty easy for them to grab those credit card numbers and bank account numbers," cautioned AAA East Central spokesman Jim Garrity. 
Also make sure your phone is password protected, just in case it falls into the wrong hands. Try using a password that's not too similar to any of your other devices and something that's not too easy to guess. 
While you're at it before you leave, make sure your phone is backed up online, so you can erase it remotely if it's stolen. 
"That way even if you're stressed out  knowing that you have to buy a new cell phone and maybe put your contacts on a new cell phone you do have the peace of mind of knowing at least they don't have some of that personal information," Garrity explained. 
Your home may be far from your mind while you're relaxing, you want to protect it from intruders as much as you can before leaving. 
Although you might want to share a few snaps of all the fun you're having, be careful posting pictures to social media. If the wrong people know you're away it makes your home an easy target. 
Don't store your address in any GPS or navigation devices. If stolen it can lead thieves right to your empty house. 
Finally, give the post office a quick call before leaving to hold your mail. 
"That way if you have the mailbox, it's filling up, even if you have a neighbor that you've asked to come pick it up and they haven't got to it that day, there's less of a chance of somebody running up and grabbing a piece of mail out there that has personal information," Garrity added. 
Make sure to monitor bank and credit card statements even after you return home, that way you know if your accounts have been compromised. 
If you haven't booked a vacation yet, but plan to, there are other helpful tips and tricks you can use to protect yourself. Read more by clicking here. 
Source: on 2018-07-19 19:37:30

Read More At Source Site