Velocity Mortgage Capital Announces WIRE (Women in Real Estate) Initiative
|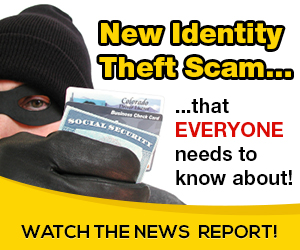 Curtis continued, "women aren't going to risk their farm to get ahead and that's why I don't they think they get into real estate. I often hear things like 'my kids are still in school' and I tell them to start small – don't buy a Gucci purse, set money aside for real estate investing. Real estate is a business, and being in business involves risk.  My advice to women – 'toughen up buttercup.' By this I mean, figure it out, find the right lender, make it happen!"
"There's a problem in the financial services industry, and we want to fix it," said Chris Farrar CEO of Velocity Mortgage Capital, a nationwide, direct portfolio lender which works with brokers to provide mortgage programs for residential 1-4 investment properties, as well as multi-family, mixed-use and other small commercial properties.
It's estimated that 35% of residential investment and small commercial property borrowers don't qualify for traditional bank mortgages.  "At Velocity, we believe every borrower deserves the opportunity to invest in real estate – especially women, who often have higher credit scores and lower default rates," said Farrar. "We're offering special incentives for female investors and women-owned businesses that include a free appraisal, discounts on underwriting fees, and a credit on closing costs on their first loan with Velocity."
Mortgage brokers who want to learn more about the benefits of the WIRE initiative for their borrowers should contact a Velocity Account Executive or visit https://www.velocitymortgage.com/wire to request more information.
About Velocity Mortgage Capital
Since 2004, Velocity Mortgage Capital has funded over $2.5 billion in investment and commercial property loans. By focusing more on the property's value and revenue-generating potential rather than the borrower's personal income and credit, our asset-based investment property loans enable brokers to meet the unique needs of real estate investors who are tough to qualify, including W-2 employees, self-employed entrepreneurs and small business owners. Velocity's financing programs range from temporary, short-term, credit repair and fix-and-flip programs to 30-year, fully amortizing mortgages with flexible terms to meet the diverse needs of real estate investors. Because every borrower, even the extraordinary ones, deserves an opportunity.
Media Contacts:
Cindy Riccio/ [email protected]  
646.205.3573
John Mooney/ [email protected]  
908.720.6057
CRC, Inc.
SOURCE Velocity Mortgage Capital
Related Links
Source: on 2018-12-10 07:11:15

Read More At Source Site