Ward 5 candidate cleared
|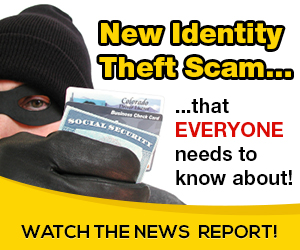 The
Illinois State's Attorney Appellate Prosecutor's office has cleared Lakeisha
Purchase, a Springfield aldermanic candidate who was the subject of a complaint
alleging that she had omitted information from a statement of economic interest.
"The
agency thoroughly reviewed it," Pat Delfino, director of the state prosecutors office said. "From this review,
there was a clear decision that there was no criminal offense that we were
going to prosecute. Simple as that." The Sangamon County state's attorney's office referred the case to the state agency last month.
Stephen
Hughes, who lives in the same Enos Park neighborhood as Purchase and incumbent
Andrew Proctor, filed the complaint in December. In his complaint, Hughes accused
Purchase of trying to hide business interests by not listing rental properties she
owns on her statement of economic interest, a form that candidates for office,
office holders and high-ranking government officials must fill out. Hughes also
complained that Purchase did not disclose that she is a sales director for the
Momentum Society, an organization that advertises itself as credit repair
organization that can help clients remove inaccurate and derogatory information,
including bankruptcies, foreclosures, tax lien, and judgments, from credit profiles.
Hughes
could not be reached for comment. Proctor, the incumbent, has acknowledged that
Hughes is a supporter who has also done work on his house. Proctor, also, could
not be reached for comment, nor could Purchase.
Filers
of economic interest forms can be fined as much as $1,000, jailed for as long
as a year, or both for filing false information. Hughes complained that
Purchase wrongly omitted her affiliation with the credit-repair organization by
checking "not applicable" for a question that requires filers to list the
nature of "professional services" if filers have been paid more than $5,000 for
such services. The form that Purchase filed out by hand doesn't define "professional
services." Filers can check "law," "engineering," "accounting" "medicine, "architecture"
or "other." An online form on the Sangamon County Clerk's website defines "professional
services" as the practice of law, accounting, engineering, medicine,
architecture, dentistry or clinical psychology.
As
for rental property, several public officials who fill out economic benefit
statements haven't included rental property. City Clerk Frank Lesko, for
example, has listed neither rental properties nor a commercial parcel he owns.
Corporation Counsel Jim Zerkle owns farm land, a commercial parcel and a home
in addition to the home where he lives but has listed no real estate on his
economic benefit statement. Ward 7 Ald. Joe McMenamin also owns rental property
that doesn't appear on his statement of economic interest.
Zerkle
could not be reached for comment. Lesko said he's always believed that rental
property and commercial real estate don't have to be listed. He noted that it
isn't hard to look up what real estate is owned by a public official. "It's not
difficult at all to find out," Lesko said. "It's not something anyone would
hide."
McMenamin
said he believes the requirement to list real estate applies only if property
is sold and a capital gain of at least $5,000 is realized. He points to the question
itself: "List the identity (including the address or legal description of real
estate) of any capital asset from which a gain of $5,000 or more was realized
during the preceding calendar year."
"It
doesn't use the term 'income,' it uses the term 'gain,'" McMenamin, a lawyer,
said.
Sangamon
County Clerk Don Gray, however, lists rental property on his statement of
economic benefit. He says that his office tells filers to consult their lawyers
for advice on how to fill out the forms, which he says can be confusing.
"I
would definitely draft something a little more understandable," Gray said. "People
interpret it differently all the time. … We only advise that you are required
by law to fill  out this form."
Contact Bruce
Rushton at [email protected].


Source: on 2019-02-08 17:30:00

Read More At Source Site