Watchful eye can help protect you from ATM fraud
|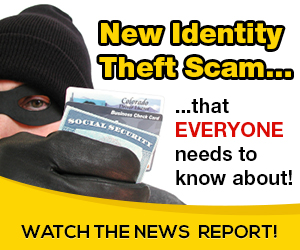 According to Colonie police, the total is approaching $100,000.
"Until they get caught, it is a lucrative business," explained Lt. Bob Winn with Colonie Police.
He says a similar incident with Bank of America back in 2016 netted the crooks even more.
"I don't think there's any way to make sure anything is 100 percent safe, but this is the world we live in," he acknowledged.
It's a startling but accurate assessment. Look at recent stats and it's obvious fraudsters have waged a war to take your info, your money, your identity. Once they've got it — they're gone.
"They're very transient, so they're constantly moving around. So you're always wondering when is it our turn, when are they going to be in our area," explained Shane Shoemaker, the fraud risk manager for CAP COM.
He acknowledges it was their turn in June. However, they caught on before the crooks took off — discovering and removing a device that hadn't been attached to the ATM at their New Karner Road branch in Colonie, but inserted in it. It's the latest device being used to steal your money.
WEB EXTRA: Surveillance video showing an ATM skimming device being installed
"I'd say probably in the past five years, a specific type of skimmer has become really popular, which is called a deep insert skimmer. That's one that you can't see at all from the outside — at least not the piece that grabs your card data," he noted.
The tipoff? Customers who reported their cards were getting jammed in the machine. Had that not happened, the deep insert skimmer – or shimmer – might have never been noticed. It's evidence the crooks are stepping up their game.
That Bank of America case used a pinhole camera and a skimmer outside the ATM. That guy wound up hitting ATMs up and down the east coast before finally getting nabbed in Pennsylvania.
So if nothing can be 100 percent safe and with new weapons like the shimmer being used against us — how do we fight back?
You pull up to an ATM, see someone ahead of you who's taking too long. Maybe it looks like they fiddling with more than just a debit card. Don't approach them, but if something seems fishy — don't shrug it off. If you see something, say something.
"If you see suspicious activity at an ATM machine — that would definitely qualify for something to call 911, absolutely," assured Winn.
That's all it could take to stop a crook. The ones picked up in Pennsylvania were Romanian nationals working out of New York City. When someone spotted them installing a skimmer, police set up surveillance and caught them when they came back to retrieve it.
"If you can protect one person from becoming a victim or you can discover one of these in such a way that we have the ability to catch somebody, that's a home run," asserted Winn.
Earlier this week, a man from Romania pleaded guilty to bank fraud and identity theft in Springfield, Massachusetts. Federal authorities say he was part of a group that inserted skimming devices in ATMs and stole $900,000 from bank customers in Massachusetts, New York and New Jersey.
The man faces up to 30 years in federal prison, but his lawyer is hoping for a more lenient sentence.
Source: on 2018-09-13 15:23:47

Read More At Source Site