Whitmer: Grocery shoppers must wear masks through June 12
|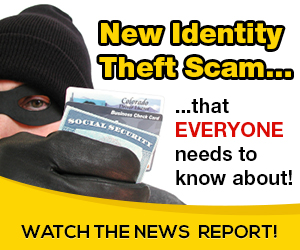 Kyle Kaminski
SATURDAY, May 30 — Gov. Gretchen Whitmer signed another executive order last night to extend safety measures at grocery stores and pharmacies through at least June 12.
"We've made great strides in flattening the COVID-19 curve in Michigan, thanks to the dedicated men and women on the front lines of this pandemic. These executive orders will help us continue to protect Michiganders from the spread of this virus by protecting our most vulnerable residents and employees and customers," Whitmer said in a press release.
The order, which takes effect immediately and continues through June 12, mandates that:
Customers who can medically tolerate a face covering must wear one when entering a grocery store or pharmacy. Cloth face coverings are still preferred over N95 masks.
Grocery stores and pharmacies must allocate at least two hours per week of shopping time for vulnerable populations like senior citizens and those with medical conditions.
If an employee tests positive for COVID-19, the business must notify other employees without inadvertently releasing their private health information.
Across Michigan…
Another order signed yesterday maintains restrictions on visitations to health care facilities, residential care facilities, juvenile facilities and others, but it allows state officials to gradually allow for visitation as circumstances permit through at least June 26. Hospitals and other health care facilities are likely to be among the first to relax visitation restrictions, officials said in a release.
Michigan public health officials made more data on the spread of COVID-19 in the state's nursing homes public yesterday, but they acknowledged data likely doesn't paint the full picture, according to reports from MLive. Reports show about 23% of COVID-19 deaths in Michigan have been in nursing homes, and officials expect that number to increase.
***
The U.S. Department of Justice is supporting seven businesses that filed a lawsuit challenging Whitmer's executive orders, reports The Detroit News. A "statement of interest" that was filed in the case yesterday contends the plaintiffs have "identified what appear to be arbitrary distinctions among business and activities in the state of Michigan that lack a rational basis."
Whitmer said today that the challenge to her legal authority is "coming directly from the White House" and that it only seeks to undermine residents' health and safety.
Here is Whitmer's full statement:
"Throughout this crisis, we have followed the science and listened to medical experts to keep our hospital system from collapsing and protect front line health workers who are looking out for the people of Michigan. All of us know the importance of getting people back to work and the economy moving again. The state has already loosened restrictions on construction, manufacturing, real estate and retail, with more expected in the coming days. But the worst thing we can do is open up in a way that causes a second wave of infections and death, puts health care workers at risk, and wipes out all the progress we've made.
"We have absolute confidence in the legal authority I have exercised to protect the people of Michigan. It is crystal clear that this challenge is coming directly from the White House, which is ignoring the risk of a second wave of the virus and pushing too quickly to roll back public health guidelines. We know that will only prolong the pandemic and make the economic pain that much worse for Michiganders. No matter what happens, I will always put the health and safety of Michiganders first."
Whitmer will testify before a congressional subcommittee Tuesday about Michigan's response to the COVID-19 pandemic. By then, she may have news about further loosening of restrictions on the state's economy, according to reports in the Detroit Free Press.
"If it continues this way, I'm optimistic that in the coming days we'll be in a position to take another step forward," Whitmer said yesterday, adding she had a meeting planned for this afternoon with health and other experts about the next step in reengaging the economy.
Ingham County Health Officer Linda Vail said yesterday that she was not invited to participate.
***
More than 60 people were arrested and one man was fatally shot overnight in Detroit, according to reports in the Detroit News. And now local and state officials — including Whitmer and Lt. Gov. Garlin Gilchrist — are urging protestors to express their views peacefully and respectfully.
Here's today's full statement from Whitmer and Gilchrist:
"As Americans, this is one of the most challenging periods in our lifetimes. People in communities of color across the nation and right here in Michigan are feeling a sense of exhaustion and desperation. Communities are hurting, having felt that calls for equity, justice, safety, and opportunity have gone unheard for too long. We stand in solidarity with those who are seeking equitable justice for everyone in our state. We can't live in a society and a country where our rights and our dignity are not equal for all. The First Amendment right to protest has never been more important, and in this moment when we are still battling a killer virus, it is crucial that those who choose to demonstrate do so peacefully, and in a way that follows social distancing guidelines to protect public health. Our administration is working closely with local elected officials, public safety, and faith, and youth leaders to encourage communities across the state to designate areas for peaceful demonstrations where people can make their voices heard. There will no doubt be more tough days ahead, but we must pull together and treat our fellow Michiganders with dignity, compassion, and humanity."
Meanwhile, after a series of protests erupted at the Michigan State Capitol over the last few weeks, the Michigan Capitol Commission is looking for some outside help on whether it has the power to bar guns from being toted inside the building, reports the Lansing State Journal.
Commissioners reportedly voted yesterday to approve a contract with Gary P. Gordon, a former chief deputy attorney general who works at Lansing law firm Dykema Gossett PLLC, to review its authority to regulate firearms on the grounds. He will be paid a $5,000 retainer fee.
***
The Unemployment Insurance Agency is provided claimants with new resources to help protect against unemployment identity theft and outlining steps to take if they were to become a victim.
The agency recently warned residents of attempts by criminals to file imposter claims as part of an international criminal ring reported by the U.S. Secret Service to exploit the COVID-19 crisis and commit large-scale fraud against state unemployment programs across the country.
Imposter claims are filed using previously stolen or fraudulent personal information. No personal data from claimants has been stolen from the UIA. Using information from federal and state law enforcement, the UIA developed additional fraud protections, including further requirements to verify identities. Some existing claimants may have received "Stop Payment" notices as a result.
***
The U.S. House of Representatives, with support from Rep. Elissa Slotkin, voted last week to pass the bipartisan PPP Flexibility Act. The Senate is expected to take up the bill next week. According to Slotkin, here's what the legislation would do:
Extends the time businesses have to use PPP funds to 24 weeks from eight weeks. Under current PPP rules, the small business loan converts to a grant as long as the business uses the loan for forgiveable purposes within eight weeks, by June 30. This bill extends that timeline to Dec. 31. Payroll, rent, utiities and several other items are deemd forgiveable.
Increases the percentage of the small business loan that must be used for nonpayroll expenses from 25% to 40% in order to be forgiven and extends loan terms from two years to five years for funds that are not forgiven.
Prohibits the current mutual exclusivity of PPP loans and payroll tax deferments, so that businesses could take advantage of both payroll tax deferments and PPP loans.
In the numbers…
Only three new cases of COVID-19 were recorded in Greater Lansing today, with no additional deaths tracked since yesterday. The regional death toll stands at 41 with 1,062 reported cases. At least 563 of those patients have fully recovered across Ingham, Clinton and Eaton counties.
Michigan tracked at least another 263 coronavirus statewide cases this afternoon with another 57 virus-related deaths, pushing the case count to nearly 57,000 with nearly 5,500 reported dead. About 58% of those cases, or 33,168 patients, have tracked a full recovery from the virus.
Ingham County                     
Cases — 736 (+1)
Recovered Cases — 400
Recovery Rate — 54.3%
Deaths — 25 (No change)
Fatality Rate — 3.4%
As of this afternoon, zip code 48911 tracks 221-230 cases. Zip code 48910 tracks 81-90 cases. Zip code 48823 tracks 71-80 cases. Zip code 48854 and 48906 tracks 51-60 cases. Zip code 48864 tracks 41-50 cases. Zip codes 48842 and 48912 each track 31-40 cases. Zip code 48915 tracks 21-30 cases. Zip codes 48917, 48840, and 48895 each track 11-20 cases. Zip codes 48285, 48819, 48827, 48892, 48933, 49251, 49264 and 49285 each track 10 cases or fewer.
Eaton County                 
Cases — 187 (+2)
Recovered Cases — 163
Recovery Rate — 87.2%
Deaths — 6 (No change)
Fatality Rate — 3.2%
Clinton County                                                                                                                    
Cases — 139 (No change)
Deaths — 10 (No change)
Fatality Rate — 7.2%
The Mid-Michigan County Health Department does not report recovery statistics.                   
Michigan                        
Cases — 56,884 (+263)
Recoveries — 33,168 (as of 5/22/20)                
Recovery Rate — 58.3%
Deaths — 5,463 (+57)
Fatality Rate — 9.6%
U.S.                  
Cases — 1,758,304
Deaths — 103,353
Fatality Rate — 5.9%
Source: CNN
Michigan still reports the eighth most cases of any state, behind New York, New Jersey, Massachusetts, California, Pennsylvania, Illinois and Texas and fifth in the country in virus-related deaths, behind New York, New Jersey, Massachusetts and Pennsylvania.


Source: on 2020-05-30 15:30:00

Read More At Source Site