Wyoming Ranks Last When it Comes to Protecting Online Data
|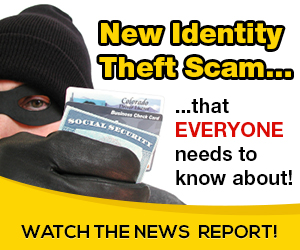 Wyoming ranks at the bottom of the list when it comes to protecting online privacy. According to a new study by Comparitech, the Cowboy State came in dead last with regard to its lack of regulation dictating how companies use and disclose consumer data impacting specific groups of people such as children, employees and journalists.
The study was based on 20 criteria assessing state laws governing the use of online data, including third-party data sharing, data disposal, biometric data, K-12 student information, and social media privacy laws among other categories.
Out of the 50 states, Wyoming ranked lowest at 5%, meeting only one criterion regarding its laws protecting K-12 student information, while regulation-heavy California came in first at 75%.
Laura Baker of CyberWyoming, however, found the study to be severely limited given its narrow focus on state laws, which automatically put Wyoming at a disadvantage given its propensity for Libertarian values and emphasis on small government. Many of the laws addressed in the survey, she said, already fall to a degree under federal legislation, including privacy laws regarding an employer's handling and disposal of personal documents and employee information. Also, she noted, Wyoming currently has legislation in place to protect consumers against identity theft and other personal, internet-related crimes.
Some of the laws assessed in the study also struck Baker as falling outside the realm of legislation.
For example, technically speaking, by law Wyoming employers can demand an employee turn over their passwords to their social media accounts, but never in her experience has she heard of this happening. Data privacy laws need to be taken seriously, she said, but at the same time, she's not sure if these things necessarily need to be subject to state law.
"Just because we don't have laws, doesn't mean it happens," she said.
Journalists, however, were at a disadvantage given the state's lack of legislation shielding journalists from disclosing their sources.
Of all the areas assessed in the survey, Baker was most concerned with emerging technologies like biometric data and the use and sale of personal data by social media platforms, which she sees as the next target for legislation.
–Advertisement–Story Continues Below
–Advertisement–Story Continues Below
"These things are currently subject to national public debate," she said, adding that legislation – state or federal – has yet to catch up to advancements in technology. "I think data privacy laws will become more robust in the future, most likely on a federal level than state."
Consumers, too, play a large role in protecting their personal data, she noted, particularly when it comes to trusting companies with personal information and sharing intimate details of their life on social media sites.
She, for example, is much more comfortable sharing her information with the state of Wyoming than the barista at Starbucks.
"From an individual standpoint," Baker said, "it's a good practice to figure out where you want your data."
She also puts the onus on companies regarding the information they keep.
"As an employer, I'd be careful about what information I collect, and either destroy it or encrypt it, if you don't want to have the liability," she said.
She also suggests that people be mindful of their passwords, and chronically check whether or not they've been compromised in data breaches or on the dark web. There are sites like "Have I been Pwned" where people can check their email accounts as well as sites to test the strength of their password.
---


Source: on 2019-10-29 18:30:00

Read More At Source Site