Carson City Sheriff's Office warns of identity theft scams
|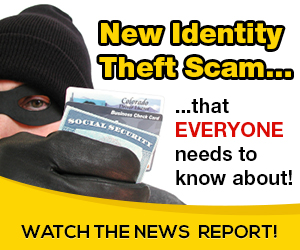 Criminals often call and represent themselves as agents from the Internal Revenue Service or the Social Security Administration and threaten to freeze assets or claim your Social Security benefits have been compromised, according to a news release from the Carson City Sheriff's Office.
Neither the IRS nor the SSA will contact you by telephone and direct you to provide your personal identification information or banking information, nor will they threaten to arrest you for failing to provide them an immediate form of payment, the release said.
Criminals also pose as representatives of a utility company and threaten to terminate service unless the victim pays them immediately. Another popular fraud is the sweepstakes fraud where the thief calls and claims you have won a large sum of money, but in order to collect your prize you need to pay taxes on the winnings.
Payment is usually requested in the form of gift cards such as Green Dot or Apple iTunes cards, or the thief will ask for your credit card number or checking account information.
Whether the thief is representing themselves as a representative of the government, law enforcement officer or distant relative needing emergency assistance, always verify who you are speaking with and do not provide your personal banking or identification information over the phone.
Thieves look for easy targets, remember to lock your residence and vehicle doors to help secure your personal property. Do not leave valuable items or your personal banking and identification information inside your vehicle, in plain view.
For information on how to protect yourself from theft and fraud, 
click here
.

If you are a victim of identity theft click on the Identity Theft Victim's Packet to download a resource guide that will help you through the process of reporting the identity theft.


Source: on 2021-03-17 16:03:45

Read More At Source Site