DA Krasner Announces Charges in Deed Fraud Investigation Involving Over a Dozen Homes | by Philadelphia DAO | The Justice Wire | May, 2021
|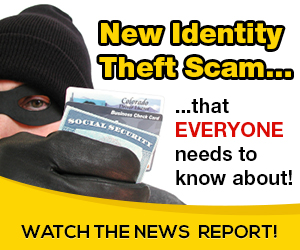 CONTACT:
Dustin Slaughter, 215–686–8713, [email protected]
PHILADELPHIA (May 3, 2021) — District Attorney Larry Krasner today announced multiple charges against an individual for their role in the illegal deed transfer of 14 residential properties. The arrest and charging follows an extensive joint investigation conducted by the Philadelphia District Attorney's Economic Crimes Unit (ECU) and Philadelphia Police Department's Major Crimes Unit with invaluable assistance from the Philadelphia Department of Records and Pennsylvania Treasury Department.
Tyree Burno (DOB 9/23/1978) is charged with 20 counts of Theft (F3), 20 counts of Theft by Deception (F3), 40 counts of Identity Theft (F3), 42 counts of Forgery (F3), 17 counts of Tamper with Public Records (F3), 17 counts of Tamper with Public Records or Identification (F3), 17 counts of Securing Execution of Documents by Deception (M2), 8 counts of Attempted Theft [F3], 4 counts of Bad Checks (M1), 2 counts of Criminal Use of Communication (F3), and 2 counts of Deceptive Business Practices (F3).
The investigation into Burno's alleged activities began in 2019 after the Philadelphia District Attorney's Office received a complaint from a member of the public about a fraudulently transferred deed belonging to a residential property. The investigation later expanded to other illegally transferred deeds with the cooperation of the Department of Records and Philadelphia Police Department detectives. As Burno began his illegal activities, he initially used his own name, but later created two LLCs with the use of a stolen identity for the sole purpose of conducting these fraudulent transactions. Investigators also discovered, based on information provided by the state's Treasury Department, that he had used in excess of $12,000 in fraudulent checks to pay for parking tickets and other personal matters.
"This administration has made it abundantly clear that illegal deed transfers and the theft of homes and generational wealth will not be tolerated," said DA Krasner. "I'm so grateful to the dedication and hard work demonstrated by our Economic Crimes Unit, led by Assistant District Attorneys Dawn Holtz and Kimberly Esack, and to the Philadelphia Police detectives involved in this case, who pursue justice for victims and our communities every single day."
"The fact that this investigation began with a tip from a member of the public highlights the important role communities play in bringing to justice people who engage in illegal deed transfers and house flipping," said lead investigator and ECU Assistant Supervisor Kimberly Esack. "While systemic reforms — including the need to strengthen identification requirements for establishing LLCs and mail-in deed filing — are desperately needed to curb this predatory activity, we will continue to work with our partners in law enforcement as well as public servants such as Commissioner Jim Leonard at the Department of Records to protect homeowners and families from these illegal practices."
To report deed fraud or other types of economic crime, including scams against elders, crimes against workers, home improvement schemes, and insurance fraud, contact the DAO's ECU: 215–686–9902 or [email protected].
###
The Philadelphia District Attorney's Office is the largest prosecutor's office in Pennsylvania, and one of the largest in the nation. It serves the more than 1.5 million residents of the City and County of Philadelphia, employing 600 lawyers, detectives, and support staff. The District Attorney's Office is responsible for the prosecution of approximately 40,000 criminal cases annually.
Source: on 2021-05-04 13:26:15

Read More At Source Site