Jobless complain trying to verify identity preventing them from getting unemployment benefits :: WRAL.com
|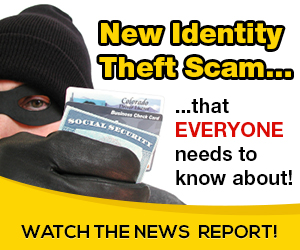 Raleigh, N.C. — Increasing fraud by people applying for unemployment has created new problems for those who legitimately need the weekly benefits.
North Carolina and 21 other states hired a company called ID.me to verify filers are who they say they are. But the service has driven a wave of new complaints about the difficulty in obtaining benefits.
"I'm in heart failure, I'm in cardiac failure being treated at Rex," Tex Stadiem said in a voicemail to WRAL Investigates. "My only source of income is my North Carolina unemployment. Please help me."
After the pandemic halted his watch sales and repair business, Stadiem said he relied on unemployment benefits to survive.
"Everything was fine until I had to verify my identity, and that's when the nightmare started," he said. "I was beyond frustrated."
Because he no longer drives, an expired driver's license held up verification, even though he offered various other forms of ID.
Stadiem said he tried to submit anything he could, "including my baby foot ink print."
Countless calls and emails got him nowhere.
"I knew I was in trouble," he said. "They had cut off all funds, and there was no resolution in sight, and my frustration level became overwhelming."
Stadiem was far from alone in his struggle. Several NBC affiliates around the country also heard from people with similar experiences.
"We're constantly trying to improve our experience with our users. We hear the criticisms and the requests for more information, and so we're improving our platform on a daily basis," ID.me Vice President Pete Eskew told WRAL Investigates.
Eskew pointed out that 90 percent of unemployed applicants get through the system in five minutes. Still, the company has hired 500 employees to help improve service and plans to double that.
ID.me is needed to weed out a huge fraud problem with unemployment benefits, he said.
"You're seeing 30 to 50 percent, – [basically] every other person is applying for benefits that they do not deserve," Eskew said. "We simply ask for people's patience to help understand this is the reality that we're all in right now."
Stadiem said there has to be a better way.
"They're harming people, and they should be helping people," he said.
His benefits were cut for three weeks before a state Division of Employment Security supervisor helped prove he, among many, is no fraudster.
"They need to be responsible to a higher authority, and I don't mean six months from now," he said. "This is serious business keeping people financially alive."
A Division of Employment Security spokeswoman said the state is sticking with ID.me and is working to improve the verification experience.
"In the wake of the COVID-19 pandemic and the surge in unemployment claims, widespread identity theft and unemployment insurance fraud is being attempted across the country. Identity verification through ID.me is one of the tools DES uses to help protect the security of claimants' unemployment accounts and prevent unemployment insurance fraud," the agency said in a statement.
"DES is working closely with ID.me to provide a secure and efficient identity verification process for some claimants of unemployment benefits. We are also working on an additional identity verification method to use in conjunction with ID.me for all North Carolina claimants to improve the identity verification process.
"ID.me verification is available online or through video-chat with an id.me representative. Currently, more than 80% of claimants who are required to complete id.me verification do so quickly through the online option. There may be a wait time for the video-chat option, as ID.me's services are being used by many states across the country. ID.me is working to improve wait times.
"Identity verification is an important security measure; however, successful identity verification does not mean a person is automatically eligible to receive unemployment benefits. DES must determine eligibility under state and federal guidelines. If there are other issues with a claim, it may take longer to determine eligibility and make payments."
Source: on 2021-05-05 18:30:30

Read More At Source Site