Kenbrell Thompkins charged with identity theft, unemployment fraud
|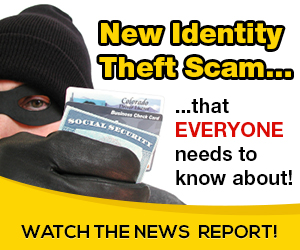 Former NFL wide receiver Kenbrell Thompkins was charged by federal indictment with access device fraud and aggravated identity theft, the United States Attorney for the Southern District of Florida announced in a news release last Friday, as Pro Football Talk noted Thursday. Thompkins, 32, is alleged in court documents to have used a number of stolen Florida residents' identities to obtain fraudulent unemployment insurance benefits from California.
"California distributed these unemployment benefit funds in the form of debit cards, which were subsequently mailed to addresses associated with Thompkins in Miami and Aventura, Florida," the Southern District of Florida said in a description of Thompkins' case. "Court documents allege that from August 16 through September 23, 2020, Thompkins used these debit cards to withdraw funds at various ATMs in Miami-Dade County. The alleged scheme involves approximately $300,000 in California unemployment insurance funds credited to the fraudulent debit cards associated with Thompkins, out of which approximately $230,000 of the funds were withdrawn. U.S. Secret Service, DOL-OIG, and City of Aventura Police Department investigated the case. Assistant U.S. Attorney Eduardo Gardea, Jr., is prosecuting it."
Thompkins last played professional football as a wide receiver for the CFL's Winnipeg Blue Bombers in 2018. He ended his NFL career as a member of the New York Jets from 2015-17, only seeing action in 2015, catching 17 passes on 33 targets for 165 yards (9.7 average) over seven games (two starts).
"Taking advantage of a program designated to assist businesses in the midst of a pandemic is truly reprehensible," said special agent in charge Zinnia James of the Coast Guard Investigative Service, Southeast Region. "CGIS and our law enforcement partners will continue to aggressively pursue all manner of fraud within the maritime community."
Previously, Thompkins split the 2014 season as a member of the New England Patriots and then-Oakland Raiders, recording 21 receptions for 262 yards (12.5 average) in 14 games (seven starts). The Patriots signed Thompkins as an undrafted free agent in 2013, and he made 32 catches for 466 yards (14.6 average) with four touchdowns over 12 games (eight starts) during his rookie season.
A two-year starter with the Cincinnati Bearcats, Thompkins caught 78 passes for 1,077 yards (13.8 average) and four touchdowns in 26 games from 2011-12. He transferred to Cincinnati after his brief stint at Oklahoma, where Thompkins did not play.
Thompkins signed with Tennessee before then-head coach Lane Kiffin left for USC. He started his career at the junior-college level with San Marcos (Calif.) Palomar and Torrance (Calif.) El Camino, recording consecutive 1,000-yard seasons.
Get the fastest scores, stats, news, LIVE videos, and more. CLICK HERE to download the CBS Sports Mobile App and get the latest on your team today.
From Miami Northwestern, Thompkins' troubles started in high school. He was expelled three times, the last coming after an armed-robbery arrest. Thompkins had previously been arrested on drug-related charges.


Source: on 2021-04-01 12:07:30

Read More At Source Site