League of Women Voters to sponsor program on "Identity Theft"
|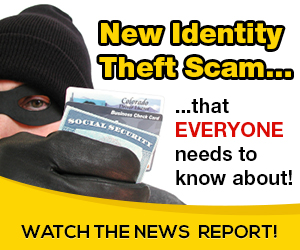 AMARILLO, Texas (KAMR/KCIT) – "Identity Theft" will be the program topic at the League of Women Voters lunch meeting at 11:30 a.m. Wednesday, March 20, at Dyer's Bar-B-Que in Wellington Square at I-40 and S. Georgia.  Anyone interested is invited to attend, and attendees will order individually from the menu.
Janna Kiehl, president and CEO of the Better Business Bureau (BBB), will be the guest speaker.  She will discuss the variety of methods identity thieves use to gain access to others' information—such as credit card, Social Security or driver's license numbers—and how you can protect your personal information.
Identity thieves use personal information to charge goods and services to a consumer's existing accounts, Kiehl says, and may also open new accounts in a consumer's name and run up charges.
Kiehl, who conducts educational seminars and customer service training workshops throughout the area, has served as president of the Southwest Region of BBBs.  She was appointed by the Supreme Court of Texas and served two terms as a public member on the Commission for Lawyer Discipline, a State Bar of Texas committee.  She has also served on the Amarillo Crime Stoppers board and the Amarillo Committee on Credit Awareness.
The Better Business Bureau is a private nonprofit organization committed to ethical business practices, voluntary self-regulation and a fair marketplace.  
Source: on 2019-03-20 06:30:00

Read More At Source Site