Personal Finance Site Debt.com Partners with MoneyTalksNews to Launch the #NewYearNoDebt Sweepstakes
|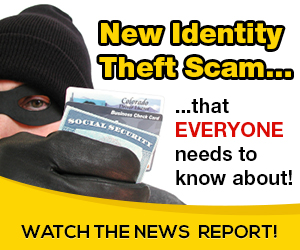 They are giving people the chance to win $2,500 by visiting Debt.com/NewYearNoDebt and filling out a short questionnaire. There is no obligation to enter the sweepstakes. Once entered, contestants will be given more chances to win. Debt.com will choose one winner at random on January 31, 2018.
"We are excited to bring our fifth sweepstakes into the New Year and partner with our friends at MoneyTalksNews," says Don Silvestri, President of Debt.com. "It makes sense to launch the sweepstakes during the time of year when many people need to get out of debt after the winter holidays. We want to give them a chance to win and bring awareness about our services and resources, so we can help consumers get on the path to financial freedom in 2018."
With credit card debt and student loans debt at an all-time high, Debt.com and MoneyTalksNews have solutions to help consumers deal with these issues through programs that can cut total credit card payments by up to 30 to 50 percent and reduce student loan payments through federal programs. The goal is to bring awareness to consumers by offering the sweepstakes while simultaneously aiding consumers with their debt.
"Paying down debt is one of the most common New Year's resolutions, and this contest will give one lucky winner a great start!" says Stacy Johnson, CPA and CEO of MoneyTalksNews. "For everyone else, it's a great opportunity to explore additional solutions to destroy debt, from a complete debt management plan to free coaching and advice. If you have debt, check it out. It's a great way to make 2018 the year you achieve your financial goals."
About: Debt.com's mission is to help consumers get out – and stay out – of debt with solutions and education to help people who may not know where to begin on their financial journey. They assist with credit card debt, student loans, credit monitoring, tax debt, credit repair, bankruptcy and more. Debt.com works with vetted and certified providers that give the best advice and solutions for consumers "when life happens."
About Money Talks News: For 27 years, the Money Talks News mission has been to offer simple, actionable advice that helps people save more, spend less, avoid rip-offs and better understand the American economy, all without making their eyes glaze over. Our television news stories appear on more than 70 network affiliates nationwide and the website consistently ranks as one of the most popular personal finance sites.
View original content with multimedia:http://www.prnewswire.com/news-releases/personal-finance-site-debtcom-partners-with-moneytalksnews-to-launch-the-newyearnodebt-sweepstakes-300575366.html
SOURCE Debt.com


Source: on 2017-12-27 08:18:45

Read More At Source Site