The 5 Best Identity Theft Protection & Monitoring Services of 2021
|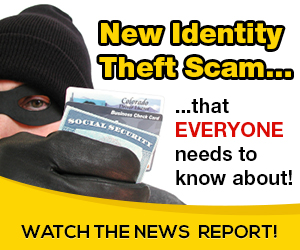 Every year, you come across several data breaches that potentially put your data at risk. You cannot prevent them unless you do not share anything online — which is unlikely.
However, knowing about the data breach and the details of your leaked data may help you quickly take measures to protect yourself from identity fraud.
To make things easy, you will find several identity theft protection and monitoring services. Here we briefly mention what is identity theft and popular services to protect your information, along with tips on how to pick one.
What Is Identity Theft?
Identity theft refers to a situation when someone steals your personal information and misuses it to commit identity fraud.
If an attacker gets hold of your credit card number, social security number, insurance details, or any other important piece of your personal info, they can use it to file a false tax return, get a loan, make a fraudulent account for financial transactions, and other fraudulent activities for financial gain.
As per a 2021 study by Javelin Strategy & Research, monetary loss due to identity fraud reached a total of $56 billion (USD) in 2020. While that sounds huge, you cannot prevent it from happening.
So, it is important to actively protect and monitor your information.
Theft Protection and Monitoring Services to the Rescue
Unless you are aware that your information has been stolen, it is impossible to proactively protect yourself from identity theft. Also, it is a time-consuming process.
Yes, you can freeze your credit and protect your finances, but that is not enough.
So, theft protection and monitoring services help you to watch every move of your data & finance. They offer information and credit monitoring services, which alert you when your data is found involved in suspicious activities.
And they also help you recover and minimize the harm while offering some insurance coverages.
How Do I Select the Best Identity Theft Protection Service?
Most of the popular identity theft protection services have similar offerings — so it can be perplexing to pick one.
Let us give you some pointers that you can consider making an informed choice:
Insurance coverage (up to $1 million)
Three-bureau credit monitoring to check different credit reports
Dark web monitoring
Mobile apps availability
Availability of family plan
24/7 support
Depending on what plan and service you choose, you may not be able to tick all the points suggested above. So, it depends on where your priority lies.
Popular Identity Theft Protection & Monitoring Services
We have selected some of the most popular options to help you get the best features. You will find several more services but except for the pricing plans, they all offer more or less the same features.
IdentityForce is popularly known for its 24/7 support and comprehensive monitoring capabilities.
Ranging from dark web monitoring to court records, it is one of the best monitoring services out there. You also get a $1 million (USD) theft insurance with their plans.
It starts at $179.90 USD/year for all the essential monitoring and protection services. If you credit report monitoring, that would cost extra. IdentityForce also lets you protect children's personal information using a ChildWatch feature, which is an additional expense for individuals but free for organizations.
You get both Android and iOS apps to get real-time alerts on your phone for any unauthorized use of your information.
Highlights:
24/7 support
Child identity theft protection available
$1 million (USD) theft insurance
Plans available for both individuals and businesses
Dark web monitoring
Three-bureau credit monitoring
Mobile apps available
Identity Guard is an impressive theft protection service that utilizes IBM Watson artificial intelligence to detect identity theft.
While it may not have numerous monitoring options with the starter plan, it is a cost-effective solution that starts at $90 USD/year. You can always opt for premium plans for more features.
It is worth noting that it does not offer 24/7 support. Hence, the reduced cost.
To keep up with the alerts in real-time, you get an app for both Android and iOS.
Highlights:
IBM Watson artificial intelligence
$1 million (USD) theft insurance
Plans available for both individual, family, and businesses
Dark web monitoring
Three-bureau credit monitoring
Mobile apps available
LifeLock is a solid identity theft protection service by Norton, known for Antivirus and other security services.
They offer a VPN service included with every subscription that can help you enhance your privacy and keep you secure online. You also get access to a cloud storage solution for backup, a password manager, and some handy tools to help you securely manage your data.
Compared to some other options, LifeLock starts with lower insurance coverage ($25,000) for starter plans and can provide you up to $1 million coverage only with the high-tier plan.
It should cost you about $150/year for the basic plan and more for premium plans.
Highlights:
VPN, password manager, cloud storage, and some other useful tools included
More family plan options
Personal expense compensation + coverage for lawyers and experts up to $1 million (USD)
Dark web monitoring
Three-bureau credit monitoring
Mobile apps available
Related: How Credit Card Fraud Works and How to Stay Safe
ID Watchdog is a suitable solution for individuals and especially, families. It lets you add up to four children with its family plan.
24/7 US-based support is available along with a plan for multi-bureau credit monitoring. It also offers plans for businesses. Mobile apps are available as well.
It starts at $150/year for individual plans and goes up.
Highlights:
24/7 support
Family plans with no extra cost for up to four children
Stolen funds reimbursement and theft insurance up to $1 million (USD)
Dark web monitoring
Three-bureau credit monitoring
Mobile apps available
PrivacyGuard is known for its variety of protection choices. You can opt for a credit protection plan or an identity protection service. It may not offer 24/7 live support, but it provides comprehensive protection features.
In either case, you can also opt for a plan that covers both credit and identity monitoring.
The monthly plans start at just $9.99/month for identity protection services and scale up with features.
It does offer applications for both Android and iOS for real-time alerts.
Highlights:
Insurance up to $1 million
Separate identity and credit monitoring plans
Dark web monitoring
Three-bureau credit monitoring
Mobile apps available
Monitor & Protect Your Personal Information Now
It is always safe to assume that your data is public to stay cautious. Also, make sure that you are not sharing any valuable information online.
At the end of the day, with a theft protection service, you get active monitoring, insurance to recover from financial loss, and experts to help you. You might want to consider getting one.
10 Things You Should Never Share on Social Media
Be careful what you share on social media because you never know when something could come back and ruin your life.
Read Next
About The Author


Source: on 2021-04-16 13:26:15

Read More At Source Site