To Avoid PPP Loan Fraud Charges, One Man Pretended to Commit Suicide
|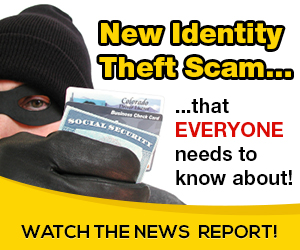 Last week, David Staveley, 53, of Andover, Massachusetts, pleaded guilty to charges of conspiracy and failure to appear in court – as part of a plea deal that involved dropping five other charges, including bank fraud, identity theft, and making false statements to federal officials.
This sequence of events came about after Staveley and David Butziger, 52, of Warwick, Rhode Island, attempted to defraud the CARES Act's Small Business Administration's Paycheck Protection Program (PPP). According to prosecutors, the two men, co-owners of the Remington House restaurant in Warwick fraudulently attempted to obtain around $500,000 in business loans from the SBA.
Staveley and Butziger claimed in their loan applications that they collectively employed dozens of employees between three restaurants – two in Warwick and one in Berlin, Massachusetts. For this, the two claimed $438,500 in federal loans.
Fortunately, no loans were ultimately paid. Federal investigators determined that two of the three restaurants in question had been closed before the start of the pandemic, and the third had no connection to the two men.
Because he made false statements to the SBA – and separately impersonated his brother in a real-estate deal – Staveley was indicted on three counts of bank fraud and a count of aggravated identity theft. Released on bail with a GPS tracker, in June 2020, he cut it and faked his suicide, then fled; one month later, he was captured in Georgia and returned to Rhode Island – and a charge of failure to appear in court was added to his previous woes.
If there is a moral to this story, it seems to be that, while egregious abuse of federal small business loans – often referred to as Paycheck Protection Program, or PPP – has been a sadly common occurrence, it is not consequence-free. Instead, it has often resulted in capture and prosecution.
Although the administrations of President Donald Trump and Joe Biden have differed in many respects, under both leaders, the Justice Department has vigorously gone after fraudulent applications for federal aid – with the result that many fraudsters, including Staveley and Butziger, have been arrested and charged. Others have been apprehended after spending their PPP loans – intended for assistance with paying employees – on luxury cars and houses.
For the Justice Department (and for concerned observers), the real dilemma concerns unscrupulous business owners who are smart enough not to claim to own a fictitious restaurant – or to use the PPP loan to purchase a Lamborghini – but to use most of the funds genuinely and take a smaller cut for themselves. This fraud is much harder to detect, and the comparative lack of prosecutions of lower-profile fraudsters seems to suggest that many of them are quietly succeeding.
Trevor Filseth is a news reporter and writer for the National Interest.

Source: on 2021-05-12 11:45:00

Read More At Source Site