Ways To Protect Yourself From The Mortgage Fraud — Hometown Station | KHTS FM 98.1 & AM 1220 — Santa Clarita Radio
|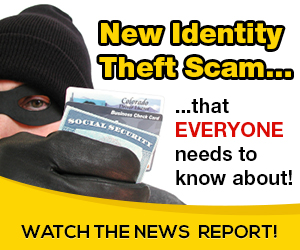 Whether we like it or not, money is an essential part of living in today's society. Have you ever wondered why our parents taught us to save for a rainy day? As we age, we start to realize how important money is. For some, money keeps on coming. But for many of us, we live from paycheck to paycheck. No matter how much we save, it's never enough. Imagine if you could live a day without debt- student loans, home loans, etc., wouldn't it be so much easier? But unfortunately, life doesn't work that way. In reality, we are all just trying to make it through and try to pay the debt that we owe on time.
There are many ways to apply for loans. Some are difficult, while it may be easier than the others. Typically, applying for a loan depends on your income, credit score, among many others. It all just depends on what you can afford and pay through the years. It's serious business, and before you apply, you should be responsible enough to pay it off. You wouldn't want to drown in debt, would you? Which is why it is important to know that loans should be well thought of. They are not supposed to be applied out of impulse. It can cause many mishaps in your life if you make the wrong decisions. One of these may be a mortgage fraud. There are many intelligent mortgage scammers everywhere, and you should be aware and responsible enough to know that you are being ripped off- unless you want it to happen to you.
But what is mortgage fraud exactly? And how do you protect yourself from this? This article will tackle everything that you need to know in order to protect yourself from the scheme. Mortgage fraud is exactly what it is in your head. It is a scheme to deceive one party by misrepresenting information and facts as a form of manipulation. Common mortgage frauds are identity theft, income falsification, appraisal frauds, and air loans. This tactic is very popular all around the world, especially in the U.S. Although there are many people, such as the FBI who continue to work on demolishing this, there are just some that cannot be stopped. So what should you do to protect yourself from being scammed? Here are a few ways to protect yourself from mortgage fraud:
Educate yourself on common fraud schemes – When you are aware of common schemes going around, you are able to look out for red flags.
Avoid paying in advance – Before making any changes or agreeing to specific terms, make sure to negotiate with your current lender. Keeping contact with third party organizations might be a hassle free idea, but third party organizations are commonly associated with mortgage fraud. It is important to know that paying large advance fees is prohibited by the law.
Avoid transferring the title of property – A title of property is most commonly known as a deed, which serves as an evidence of ownership. If you are not aware about those you negotiate with, certain companies might trick you into transferring your title of property to trust due to "necessary reasons". Do not agree to these terms because this is a scam to remove your name from the deed.
Read before you sign – Many people find it a hassle to read pages and pages of articles and just sign them without knowing any information about it. it can be that, or they can sign random blank pages of paper. One of the many things you shouldn't do are both stated in the first sentence. Signing without evaluation or signing blank pages can get you into terms that may danger you.
Conduct a background check – Before you apply for a loan, or agree to a certain negotiation, make sure you know what you are applying for and what company it is. Many people are victimized by these fraudulent companies because they didn't take the time to conduct a proper background check. You'll never know about company schemes until you read about them. So do your research.
Do you have a news tip? Call us at (661) 298-1220, or send an email to [email protected] Don't miss a thing. Get breaking KHTS Santa Clarita News Alerts delivered right to your inbox. Report a typo or error, email [email protected]
KHTS FM 98.1 and AM 1220 is Santa Clarita's only local radio station. KHTS mixes in a combination of news, traffic, sports, and features along with your favorite adult contemporary hits. Santa Clarita news and features are delivered throughout the day over our airwaves, on our website and through a variety of social media platforms. Our KHTS national award-winning daily news briefs are now read daily by 34,000+ residents. A vibrant member of the Santa Clarita community, the KHTS broadcast signal reaches all of the Santa Clarita Valley and parts of the high desert communities located in the Antelope Valley. The station streams its talk shows over the web, reaching a potentially worldwide audience. Follow @KHTSRadio on Facebook, Twitter, and Instagram.


Source: on 2021-06-01 13:43:37

Read More At Source Site