White, Jacobs and Associates Launches Revised Debt Settlement Program – Press Release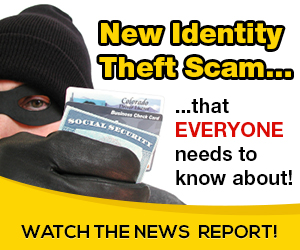 DALLAS, TX, April 13, 2018 /24-7PressRelease/ — White Jacobs & Associates, "The Credit Authority", is now offering an extensive Debt Settlement service. With this newly re-vamped process, we are able to provide clients a place of financial certainty. White Jacobs & Associates now has a full-time dedicated Debt Settlement staff with 10+ years of consumer credit law and collection experience. With this vision for consumer empowerment and an intensity to deliver for main street families, collection agencies are shaking in their boots!
Settling large, past due accounts on their credit report can be a very overwhelming and often scary mountain to climb for consumers. Most professional Debt Settlement companies pretend to have legal authority to "Get the job done", but in most cases, consumers learn the difficult and expensive way. Most of these companies merely ride out the open-ended contracts for an average of 2 years all while racking up fees. That leaves most in a worst situation than when they enrolled.
With a current average process time of 30 days or less, their newly improved Debt Settlement services are off to a phenomenal start! White Jacobs & Associates remain truly focused on getting you the best deal on your possible as quickly as possible.
There is hope! Put an end to the harassment and endless calls.
Call White Jacobs & Associates today!
(972) 231-0452
White, Jacobs & Associates (WJA) was founded with decades of experience in the consumer credit industry – to help consumers conquer the obstacles holding them back from achieving their financial goals.
WJA's first consumer campaign has been to change how consumers are forced to interact with the credit industry (credit bureaus, creditors, collectors and amateur credit repair agencies). In a world where credit information impacts virtually every facet of our lives and amateur credit repair companies are largely ineffective against the credit titans of our times, White, Jacobs & Associates has designed a program to stop the disturbing trend of consumer ineffectiveness. A trend of insanity in which consumers and most credit repair companies continue to do the same dispute letter template thing over and over again, but expect to receive different results. WJA has developed an entirely different approach that holds everyone accountable for what they do or fail to do with our credit files and what they report to others.
—
Press release service and press release distribution provided by http://www.24-7pressrelease.com


Source: on 2018-04-13 03:18:45

Read More At Source Site